Tree Removal in Edmonds – Downed, Dead or Dangerous Trees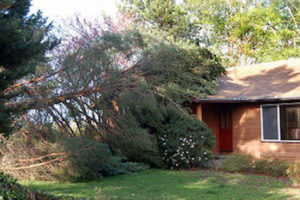 Do you need to remove a decaying or dead tree from your yard? Are you looking for a tree removal company in the Edmonds, WA area to take out fallen or dangerously located trees from your property? Get in touch with P'n'D Logging and Tree Service.
Our tree service company has been catering to the community since 1977, building a stellar reputation and a large customer base. Hire us for downed, dead, and hazardous tree removal service in Edmond with complete assurance that the job is in the most capable hands.
Choosing us ahead of the other tree trimmers and arborists in the region brings you all the benefits that come from being served by a tree company that is:
Is family-owned and operated
Is licensed, bonded, and insured
Maintains a skilled workforce
Has invested in the most advanced equipment
Tree Removal Service for Home & Business Property in Edmonds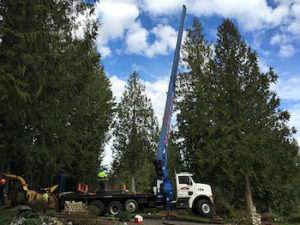 We attend to a diverse clientele needing tree removal service in the Edmonds area. Our technicians visit all types of residential and commercial properties to remove unwanted trees.
You can schedule our tree removal service for emergency jobs, such as one to get rid of a storm-damaged tree, as well as for pre-planned jobs like one for taking out a healthy tree that obstructs an upcoming construction or landscaping project.
We assure you of the finest possible tree removal service that Edmonds offers. Being an ethical, customer-friendly company, we provide tree removal service through well-trained and experienced technicians who:  
Work with utmost diligence
Use appropriate protective gear
Take due safety precautions
Do not rush through the job
Why Do Edmonds Residents Choose Our Tree Removal Company?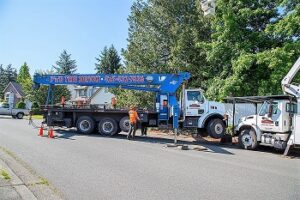 Are you wondering if choosing our tree removal company over the others would be correct? Do you hope to get unmatched tree removal service at an unbeatable price? 
Relax! Believe us when we say that you will never regret making us the first choice for a tree removal company serving Edmonds. The many features that set us apart from any other tree removal company serving the community include our:
Quick response
24/7 availability
Fair pricing
Efficient, environment-friendly solutions
Stop checking out every tree removal company in the region. Why hire anyone else when we are here to serve you?
Look no further than P'n'D Logging and Tree Service when you need to hire a tree removal company in the Edmonds area. Reach us at (425) 569-0900.