Tree Removal in Edgemont – Downed, Dead or Dangerous Trees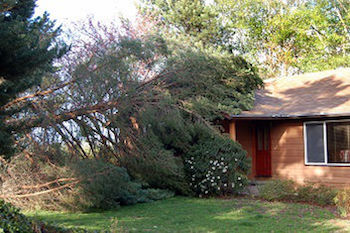 Residents of Edgemont that have downed, dead, or dangerous trees call our tree removal company for safe and efficient service.
Damage caused by a dead tree can be extensive when falling to the ground. It can damage your home, vehicles, nearby structures, and utility lines. When you see evidence of a dying tree, call us for an assessment by a certified arborist because there is a potential risk of danger that increases as time passes.
We have the most advanced equipment and the latest technologies available for professional tree removal services to help avoid damage to power lines and property.
We provide tree removals for conditions such as:
Dead or dying trees
Pest infestations and diseases
Trunk cracks or splits
Storm-damaged trees
Decayed trunks or root rot
Overgrown trees in confined areas
Call to schedule a free consultation and written estimate before your tree falls and creates extensive damage. One call does it all!
Tree Removal Service for Home & Business Property in Edgemont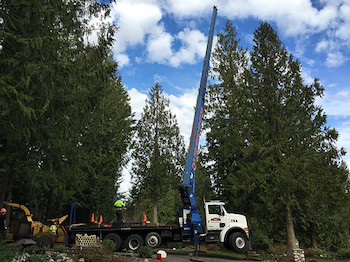 A dead or decaying tree on your home or business property can lower your property value and become a costly problem as time passes.
We are a family-owned and operated company providing tree removal service to residential and commercial clients and municipalities in Edgemont. If you have a dead tree above ground, the root system below ground is decaying rapidly, creating instability and the likelihood of the tree falling.
We strongly recommend calling us for an assessment by our certified arborist even when your trees may not exhibit visual damage. We recommend professional tree removal for the following reasons:
Falling trees cause property damage
Dying trees create a potential risk to buildings, vehicles & humans
Diseased or dying trees & stumps provide a home for pesky insects
Likelihood of landscape contamination from severely diseased trees
Unattractive dead trees lower the value of your home or business
Call for the best in the Pacific Northwest for affordable and reliable tree removal service!
Why Do Edgemont Residents Choose Our Tree Removal Company?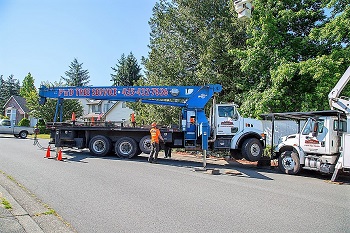 We have certified arborists specializing in assessing trees to determine if they can endanger you and nearby properties.
While our primary goal is preserving trees, when revitalization efforts have been unsuccessful, we recommend tree removal as the best and safest course of action.
Our team is trained in tree felling techniques, crane and bucket truck services, and the use of low-impact cranes for work in difficult places to reach.
The following are reasons why Edgemont residents choose our tree removal company:
Time and cost benefits
Our commitment to safety
State-of-the-art equipment and specialty tools
Always complete debris removal at project completion
Licensed, bonded, and insured for your protection
Highly skilled personnel
Call P and D Logging and Tree Service to rid your property of dead or decayed trees. Or visit us online to schedule a consultation and free written estimate. 425-569-0900