Tree Removal in Crown Hill – Downed, Dead or Dangerous Trees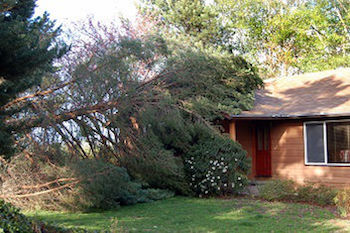 Since 1977 we have been providing land and tree removal services throughout the greater Puget Sound and Eastern Washington. Whether you have a tree on your property that is dead or you would like to use our tree removal specialists as a preventative measure, we can assist you!
There are many reasons why you could require professional tree removal services for your property in Crown Hill, WA. Some of the reasons clients call us for tree removal include:
Land clearing for new construction or renovations
Dead trees at risk of falling on nearby buildings
Tree roots interfering with undergrown utilities
Overgrowth posing health and safety risks to residents
Call us today at (425) 569-0900 for a complimentary tree removal quote. Alternatively, our website offers all you need to know about our service offerings.
Tree Removal Service for Home & Business Property in Crown Hill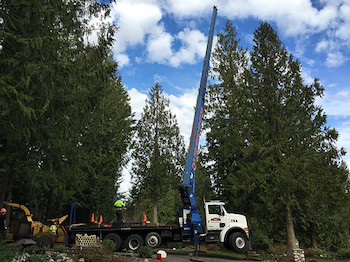 Our years of experience in the industry make us a reliable choice for tree removal services for residential and commercial properties. Our team uses advanced technology for removal and tree trimming services.
We are highly knowledgeable about the most effective and safe tree removal techniques ensuring your property is not harmed in the process. These are a few features of our methods that make us a trusted tree service provider in Crown Hill:
Moving trees to a safe workspace
Utilizing low-impact crane techniques
Licenced, bonded and insured for your protection
Only using highly qualified workers
Competitive prices for our services
Would you like to discuss your situation directly with one of our team members? Why not call us today at (425) 569-0900. One of our trusted tree service representatives will be happy to assist you!
Why Do Crown Hill Residents Choose Our Tree Removal Company?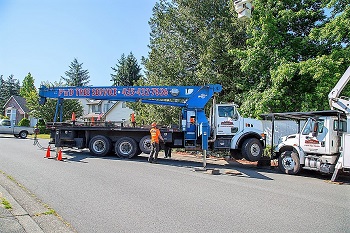 We distinguish our tree removal company among competitors by providing timely and responsive service. We understand that not all tree removal services can be scheduled, and some arise suddenly.
Our team is dedicated to meeting individual client requirements as efficiently as possible!
These are a few features of our tree removal company serving the Crown Hill area:
Quick response time
Specialized tree removal equipment
Strict adherence to quality standards
Friendly customer service
If you have any questions about our tree removal company policies or would like more information about our procedures and techniques, please don't hesitate to contact us! (425) 569-0900. We look forward to helping make your property safer!