Tree Removal in Crossroads – Downed, Dead or Dangerous Trees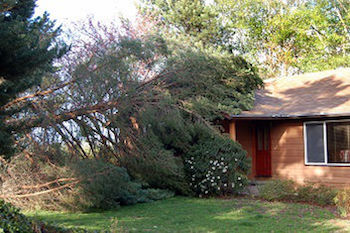 P'n'D Logging and Tree Service has been helping homeowners, commercial and municipal property owners in the Crossroads area with their tree removal needs for decades.
If you are faced with potentially dangerous or hazardous tree, taking steps today to have the tree removed can avoid costly problems in the future. While we all appreciate the value that trees bring to our landscaping and the environment, here are some instances when a tree removal service is beneficial:
They appear dead but are still standing
Obstructions cannot be removed by trimming
Streets, sidewalks or walkways are blocked
Preparing the land for new construction
Underground utilities are being damaged by root systems
Let us take care of problems before they turn into a nightmare! Call (425) 569-0900 to schedule a tree removal service today.
Tree Removal Service for Home & Business Property in Crossroads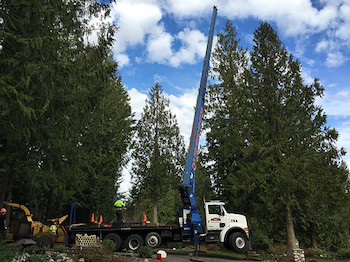 Living in the PNW, we are all aware of the damage that high winds and excessive rain can do. When the ground becomes saturated, even healthy trees can be affected by strong winds. The risk of a tree falling is much higher if it is dead or is suffering some type of internal disease.
Planning ahead with a preventive tree removal service can save you the shocking realization that one has fallen on your home or vehicle!
Our team of tree removal experts can handle your tree removal needs in the Crossroads area. Whether you in the middle of an emergency situation or otherwise, we have an experienced crew, the right tools, and specialized equipment to:
Fall trees to a safe, designated location
Reach difficult or confined spaces with a low-impact crane
Lift trees or large limbs from structures
After a tree removal service is done, we also offer discounted rates on stump grinding!
Why Do Crossroads Residents Choose Our Tree Removal Company?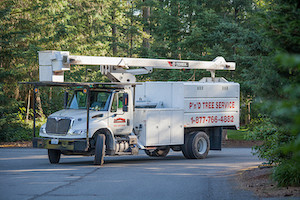 Our tree removal company has been around since 1977. We know what it takes to provide our customers with the best service possible. Our Crossroads' customers can expect quick and efficient tree removal services, excellent customer assistance, and affordable prices.
We are also a tree removal company that believes in following best practices guidelines for preserving and protecting the environment, and the utmost level of safety for our customers and our team. In addition, we:
Are family owned and operated
Always provide free written estimates
Provide assistance with insurance claims
For any questions about a tree removal service in the Crossroads area, give P'n'D Logging and tree service a call at (425) 569-0900.