Tree Removal in Covington – Downed, Dead or Dangerous Trees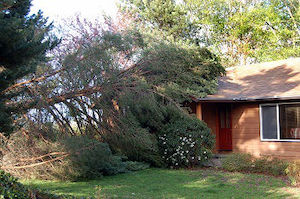 Trees are valuable to any landscape or property. However, at times, removal of dead and dangerously leaning trees becomes essential. Removing a tree is a delicate operation and requires skill, precision and the right equipment. You must get in touch with an experienced and established tree removal company for the required services.
This is where we can help. We at P'n'D Logging and Tree Service offer efficient tree removal service in Covington, WA. Being an established tree removal company serving since 1977, we offer tree service using the following:
Latest equipment
Refined methods
Skilled workers
We also provide emergency hazardous tree removal service in Covington when trees are uprooted or leaning due to storm and winds.
Tree Removal Service for Home & Business Property in Covington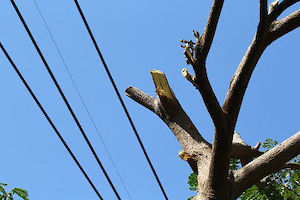 Trees undoubtedly, enhance the beauty and value of your home and commercial property. But when the trees are dead or decayed, they must be removed to prevent damages to the property. Consult a professional company for tree removal and any other required tree service.
Call us for tree removal service in Covington in any of the following cases:
Disease or pest infestation
Proximity to home and other hardscapes
Significant tree top or limb failure
Crowding of trees
Proper tree removal service using the right equipment and strategy assures safety of your home and landscape. Cranes are often used to remove trees in hard-to-reach places or in places where conventional methods of removing trees will not work.
Why Do Covington Residents Choose Our Tree Removal Company?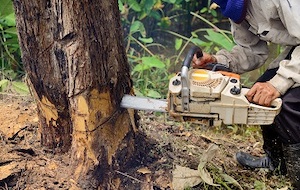 The choice of the tree removal company should be based on its experience, skill and past portfolio. Being a work of precision and accuracy, the removal of a tree, dead or alive cannot be handed to a novice. There is absolutely no margin for error and the tree removal company must weigh the pros and cons of all available methods and techniques.
We are the most popular tree removal company in Covington because of the following reasons:
Family owned and operated
Dedicated to customer satisfaction
Knowledgeable about all types of trees
Dedicated to proper tree care and customer satisfaction, we send in our best men whenever there is the requirement of removing a tree.
Looking for efficient tree removal service in Covington? Call P'n'D Logging and Tree Service at (425) 569-0900. We provide tree services that ensure proper restoration and long life of the trees and safety of your property.