Tree Removal in Burien – Downed, Dead or Dangerous Trees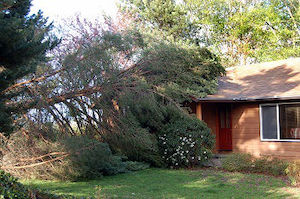 If you have reached P'n'D Logging and Tree Service looking for a tree removal company reputed across Burien, WA for impeccable services, then let stop the search right here! We have been helping the people of this community get rid of trees that are pest-infested, diseased, dead, fallen, storm-damaged, leaning heavily to a side or otherwise growing dangerously. Though well-maintained trees are an excellent landscaping element, sometimes a property owner has no option but to go in for tree removal service.
Lose no time in getting in touch with us if you are one such property owner whose trees in the yard have become a liability or safety hazard. Our tree removal service in Burien is known to be:
Fast
Very efficient
Totally safe and damage-free
Our tree removal company offers 24/7 emergency response to requests for tree service that cannot be put off to later.
Tree Removal Service for Home & Business Property in Burien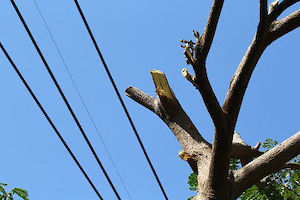 No job for removing trees is too big or too small for us. We cater to both residential and commercial customers for hazardous or dead tree removal service in Burien. Our company prides itself on exceptional capabilities and steadfast commitment to doing seamless work.
We strive to ensure that every tree our technicians are hired for removing is taken out in the most professional and hassle-free way possible. Our tree removal company has invested in well-trained workforce and top-of-the-line equipment to maintain a high standard of workmanship quality on every job.
Upon hiring us for tree removal service, you can be sure of getting rid of the unwanted tree in your yard with:
Minimal soil disturbance
No damage to your landscape
Nearby building/structures staying intact
Why Do Burien Residents Choose Our Tree Removal Company?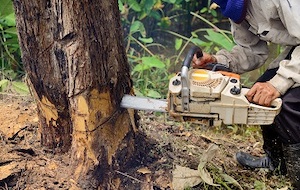 Our careful job planning and execution also makes sure that there is no incident of personal injury to the technicians or client during the removal of trees.
The team our tree removal company sends out to Burien properties comprises extremely knowledgeable technicians who make a careful, accurate assessment of condition of the unwanted tree and amount of risk presented by it. If absolutely necessary, they remove it with utmost diligence.
Choosing our licensed, bonded and insured tree removal company even offers the assurance of:
Great customer service/li>
Competitive prices
Full protection throughout the job
Need timely, expert and affordable tree removal service in Burien? Call P'n'D Logging and Tree Service at (425) 569-0900.