Tree Removal in Bothell – Downed, Dead or Dangerous Trees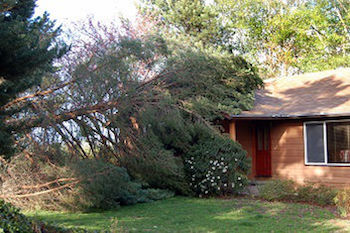 There are many benefits to owning a property abundant with forestry and lush vegetation. However, there are certain things landowners should look out for to ensure trees are properly maintained and do not pose safety hazards.
At P and D Logging and Tree Service, we are experienced in evaluating properties and identifying when tree removal is necessary.
These are a few things to look out for when determining if you require tree removal services in Bothell, WA:
Heavy branches hanging over buildings
Tall trees interfering with power lines
Located on uneven terrain or near retaining walls
The presence of insect infestation
If you are unsure whether you require tree removal for your land, why not call us for professional advice? We are ready to assist you at (425) 569-0900.
Tree Removal Service for Home & Business Property in Bothell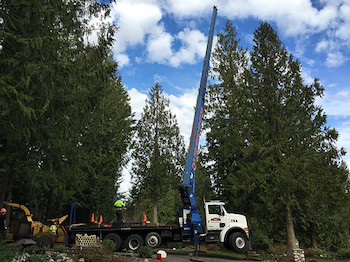 Although a tree can seem in good condition at first glance, sometimes there can be deeper issues with its underground root system. A weak tree can be a risk of falling in the event of strong winds and storms.
Tree removal service is often needed as a precautionary measure to avoid future damage. We offer tree trimming services where complete removal is not necessary. However, in some scenarios, complete tree removal is required to preserve the value of buildings and surrounding land:
Roots interfering with building foundations
Overhanging branches at risk of breaking
Fungi overgrowth, peeling, or damp bark
For all types of tree removal services in Bothell, call us! (425) 569-0900
Why Do Bothell Residents Choose Our Tree Removal Company?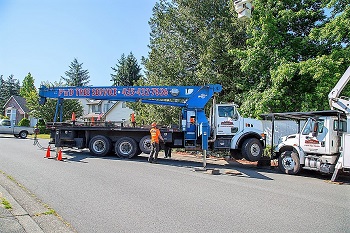 If you are looking for a reliable tree removal company in Bothell for land maintenance work or construction preparation, we are a great choice! For over 40 years, property owners throughout the US have relied on us for all their land clearing and tree service requirements.
Our team uses some of the most advanced equipment in the industry for tree services that ensure your landscape is not further damaged in the process.
These are a few notable features of our tree removal company:
Free written estimates on all jobs
Dealing with insurance companies on claims
Competitive prices for trimming and tree removal services
Commitment to quality service and customer satisfaction
Practiced and refined tree removal methods
Accredited with the Better Business Bureau
Call (425) 569-0900 for the family-owned & operated tree removal company trusted since 1977.