Tree Removal in Bonney Lake – Downed, Dead or Dangerous Trees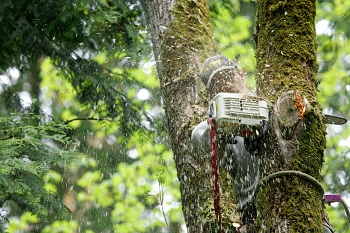 The decision to have a tree cut down is a tough one. Trees add great value to a property and beauty to the neighborhood. However, sometimes they become a hazard to people, buildings and infrastructure. 
People with dead, rotting, downed, storm-damaged or otherwise dangerous trees in their yard have no option but to go in for tree removal service. As a property owner in similar situation, you should be able to recognize when a tree has to go and to choose the right tree removal company for the job. 
P'n'D Logging and Tree Service is the name to rely on when you need tree removal service in Bonney Lake, WA. We are a company that:
Was founded in 1977
Is licensed, bonded and insured
Offers 24/7 emergency tree service
Is family owned and operated
You are not likely to find a tree removal company near Bonney Lake offering faster and more professional services than us.
Tree Removal Service for Home & Business Property in Bonney Lake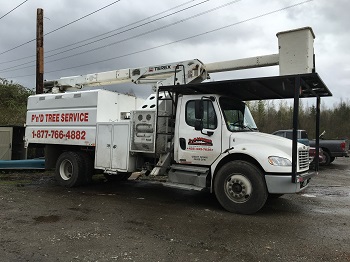 We welcome the business we get and consider no job as too big or small for us to handle. Our company serves homeowners as well as business property owners.
Besides offering hazardous tree removal service, we make our technicians available for taking out healthy and safe trees that have become an obstruction or for some reason are no longer desirable at the spot where they stand.
No matter what prompts you to ask us for tree removal service for your Bonney Lake property, depend on us to attend to your needs with:
Excellent crew
Full diligence
Powerful tree trimmers and cutters
A well-organized, hassle-free process
Why Do Bonney Lake Residents Choose Our Tree Removal Company?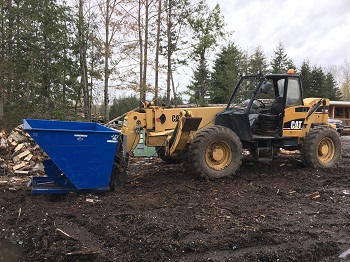 Commitment to quality workmanship, top-notch resources and customer-friendly attitude are some reasons why we are the leading tree removal company in the Bonney Lake area.
Home and business owners who need to get one or more trees taken down in their yard know that they can count on our tree removal company to get the job done:
Right, the very first time
At a quick pace
Using the most refined, efficient techniques
Safely, without any personal injury or property damage
For a competitive price
Our tree removal company even provides free written estimates so that customers do not get an unpleasant surprise after the work is over.
Need tree removal service in Bonney Lake? Call P'n'D Logging and Tree Service at (425) 569-0900.