Tree Removal in Black Diamond – Downed, Dead or Dangerous Trees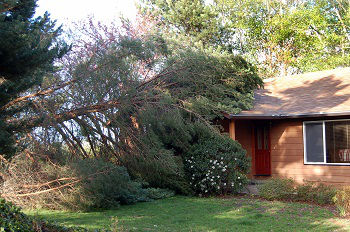 If you have trees that are downed, dead or dangerous as a result of severe winds, harsh damaging storms, or pests and diseases that can also attract rodents and termites, call for the best in the Northwest to assess the condition and equipment access!
We have highly skilled equipment operators and crews with years of experience executing hazardous and dead tree removal in Black Diamond in all types of environments and conditions to help residential and commercial property owners avoid the significant liability associated with trees that are:
Posing a potential threat to nearby buildings
Weakened, decayed or dead that pose a significant risk
Interfering with power and utility lines
Obstructing new construction or landscaping
Downed as a result of wind or storm damage
Dead or dying
Crowding and causing harm
Creating a hazardous condition from an overgrown root system
Diseased or insect-infested
Call us today to request an immediate assessment and free written and detailed estimate. One call does it all!
Tree Removal Service for Home & Business Property in Black Diamond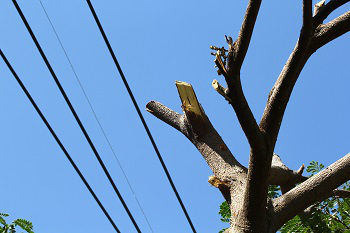 While we have a great appreciation for the value of trees, there are circumstances when expert tree removal service is necessary for home and business property in Black Diamond.
We have carefully maintained state-of-the-art equipment, advanced tools and a crew with the expertise to restore your property to a safe condition using a variety of methods:
Crane truck used for lifting obstruction from a building
Felling into a safe and pre-determined area
Our low-impact crane for extraction from tight or confined spaces
Whatever the condition, our crew will restore the natural appearance of your residential or business property whether the project is large or small. Nothing gets in the way of our expert crew!
Call us today to request a free consultation, and a written detailed estimate.
Why Do Black Diamond Residents Choose Our Tree Removal Company?
One of the reasons Black Diamond residents choose our tree removal company is that we live up to our reputation every day as the best in the Northwest!
Not only can you rely on us for use of best industry practices relating to safety, but you can expect a beautiful restoration of your property.
These are a few additional reasons to choose us:
Free consultation
Family-owned and operated since 1977
Equipment operators and crew trained to the highest standards
Insurance assistance
Affordable prices
Highest quality customer service
Rapid response
Free detailed written estimates
Licensed, bonded and insured
We also offer stump grinding with safe environmental methods that grind both the stump and its roots to a below-grade depth within minutes.
Call P and D Logging and Tree Service for a trained and expert crew equipped to work safely in all conditions and environments! 425-569-0900