Tree Removal in Auburn – Downed, Dead or Dangerous Trees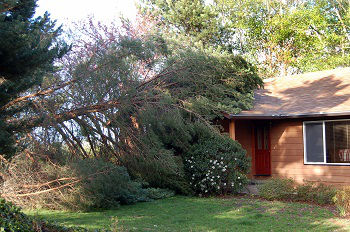 We provide hazardous tree removal in Auburn and throughout the greater Puget Sound area.
While we all enjoy the beauty and life they bring to our property, there are circumstances when saving a tree is unlikely or not advisable, such as:
Dead, downed or dying
Poses an unacceptable risk
Extreme crowding and causing harm to other trees
Creating an obstruction that pruning cannot correct
Blocking a roadway or pedestrian walkway
Endangering a structure
Obstruction to new construction or landscaping
Overgrown root system posing a hazard to underground systems
We have state-of-the-art equipment and an expert crew experienced in working in all types of conditions and environments. Our crew uses utmost care to ensure that no damage occurs on your property, nearby structures or surrounding areas.
Call today for an assessment and a free written and detailed estimate. One call does it all!
Tree Removal Services for Home & Business Property in Auburn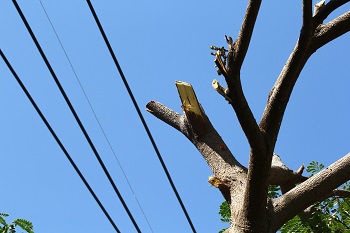 If you have dead, dying or dangerous trees that pose a threat to you or your property, we encourage you to call us for a professional assessment.
We provide hazardous and dead tree removal services for home and business owners in Auburn without harming their property.
With the use of specialized equipment, we can conduct:
Take downs involving safe felling into a predetermined area
Extractions using our low-impact crane in restricted or confined areas
Safe lifting from a building with our crane truck
We also offer stump grinding methods that are safe for the environment and capable of grinding the stump and roots into small chips to below-grade in minutes.
We can also provide assistance in working with your insurance company on claims. Call us for a professional assessment so that we can prepare a plan for the safest procedure.
Why Do Auburn Residents Choose Our Tree Removal Company?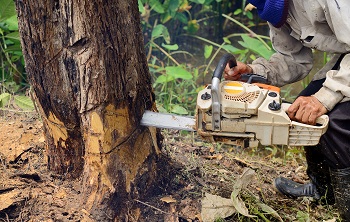 As a family owned and operated contractor, we place a high priority on the use of best industry safe practices for the protection of our crew, our clients, the property, and the environment.
With the capabilities of our well-maintained state-of-the-art equipment, highly skilled operators and crews, we are able to work in all types of conditions and environments.
These are a few additional reasons that Auburn residents choose our tree removal company:
Licensed, bonded and insured
Well-trained to the highest professional standards
Family-owned and operated since 1977
Competitive rates
Always free written and detailed estimates
Insurance assistance
Free consultations
Call P and D Logging and Tree Service to get the job done safely and efficiently! 425-569-0900