Tree Pruning Service for Tacoma Home and Business Property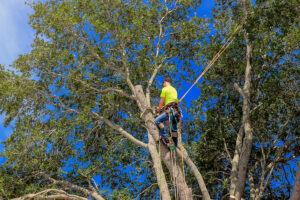 Proper tree pruning service is crucial to home and business property landscape design in Tacoma, WA.
We provide tree pruning, tree thinning, and tree maintenance services that keep your trees healthy and reduce safety hazards. These services are vital to maintaining strong trees.
Tree pruning is essential to sustaining the health of trees, stimulating their growth, and maintaining a natural appearance.  While a do-it-yourself project may be tempting, it often ends up causing serious damage to trees.  Our arborists have knowledge of tree biology and are skilled at eliminating or minimizing tree defects without causing irreparable damage.
Our tree pruning services are conducted at the highest standards to provide:
Seasons of optimal healthy and robust growth
Proper tree structure
Curb appeal enhancement
Improved tree health, appearance, and safety
Call to schedule tree pruning services by a well-trained arborist if you have overgrown trees, dead tree branches, or structural defects inhibiting tree growth.  One call does it all!
What are the Benefits of Tree Thinning?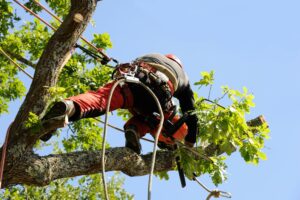 Tree thinning is a sensitive process of removing small-diameter branches growing parallel and close to nearby branches and limbs.
Residential or business tree owners in Tacoma with an investment in landscape trees need well-trained arborists skilled in the delicate process of tree thinning to reduce the density of live branches in their trees. 
These are a few benefits of tree thinning in Tacoma:
Increased light penetration and air movement through the canopy
Reduced incidence of foliage diseases
Less storm damage
Improved strength of main branches
Reduced tree stress
Minimized risk of pest infestations
Improved visual appeal
Call today to schedule tree thinning on your home or business property.  An arborist and well-trained technicians using state-of-the-art equipment will arrive ready to take on the job!
Tree Maintenance for Stronger, Healthier & Safer Trees in Tacoma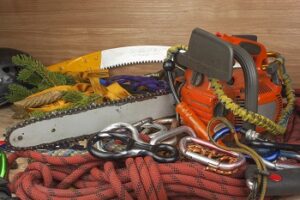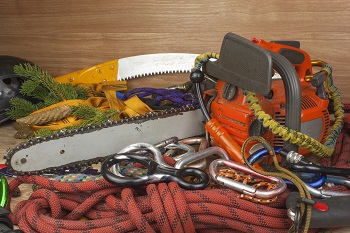 We provide tree maintenance services and regular inspections by well-trained arborists to keep trees healthy and reduce safety hazards.
Our arborists examine trees for signs of disease as part of our preventative tree maintenance program.  Unhealthy trees are prone to pest infestations and harmful insects. 
We offer many treatment options for tree health restoration and techniques to keep trees healthy and properties safe from dangerous obstructions.  Weakened trees and sizable branches can damage power lines and other utilities, driveways, and walkways.  As part of our tree maintenance services, an arborist can look for tree root rot, a leading cause of toppling trees with little to no warning. 
These are reasons to call us for tree maintenance services in Tacoma:
Fully insured, licensed, and bonded for your protection
Always free written estimates on any size job
Our commitment to the best tree care services every day
State-of-the-art equipment and refined methods
Cost-effective services
Well-trained and knowledgeable arborists
Skilled technicians
Call P and D Logging and Tree Service to keep your trees healthy, strong, and safe!    425-569-0900