Tree Pruning Service for Sea Tac Home and Business Property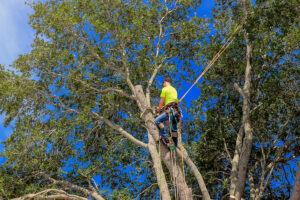 Practical tree pruning, tree thinning, and tree maintenance services save time and money for busy Sea Tac, WA, home and business property owners.
As a family-owned and operated company, we offer fair pricing for our tree pruning service, knowledge, and professional expertise.  Our well-trained arborists are experts at diagnosing tree issues and using the appropriate types of tree pruning to keep your landscape trees healthy and aesthetically beautiful and your home and business property safe.
We are committed to maintaining technological state-of-the-art equipment and methods to meet the needs of our tree maintenance customers.
Our team works at the highest standards on every tree pruning project to provide:
Optimal tree health
Proper tree structure
Enhanced curb appeal
Growth preservation
Increased light and airflow to your property
An increase in property value
Call today to discuss a custom tree pruning plan for your trees, accompanied by a free written estimate.
What are the Benefits of Tree Thinning?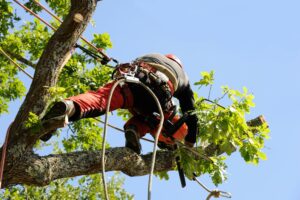 Our experienced arborists assess each tree to determine what type of tree thinning is required to achieve the desired objective for your landscape in Sea Tac.
Trees are an investment requiring proper tree thinning to reduce the density of live branches and foliage that devalue the appearance of trees and rob them of essential nutrients.  Tree thinning helps promote development and positive tree growth.
These are a few benefits of tree thinning for Sea Tac tree owners:
Allows light penetration & air movement through the canopy
Reduces the weight of heavy limbs
Improves strength of main branches
Reduces the occurrence of foliage diseases
Increases resistance to storm damage
Gives the tree a pleasing appearance to the landscape
While proper thinning does not influence the size of the tree, it should retain the shape of the canopy.
You can start strengthening your trees now and reduce the incidence of some foliage diseases by increasing the airflow.  Call today for a free written estimate.
Tree Maintenance for Stronger, Healthier & Safer Trees in Sea Tac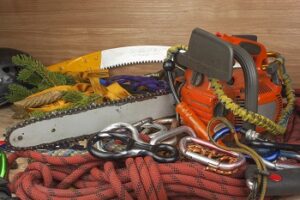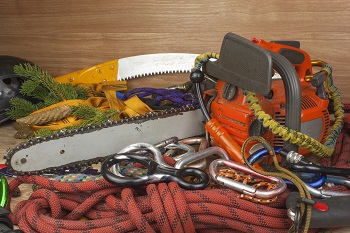 Tree maintenance keeps your trees healthy, improves the appearance of your landscape, reduces safety hazards, and may also increase your property value in Sea Tac.
As a family-owned and operated company, we offer tree maintenance services for homes and business properties to:
Increase tree health
Help avoid storm damage
Reduce insect infestations
Keep your property safe from dangerous obstructions
Enhance your landscape
Regular tree maintenance is crucial to strengthening your trees.  We are fully licensed, bonded, and insured.
Call P and D Logging and Tree Service for an evaluation of your trees by a well-trained arborist with in-depth knowledge and experience.  One call does it all!  425-569-0900