Tree Logging in Holmes – Free Estimates on All Job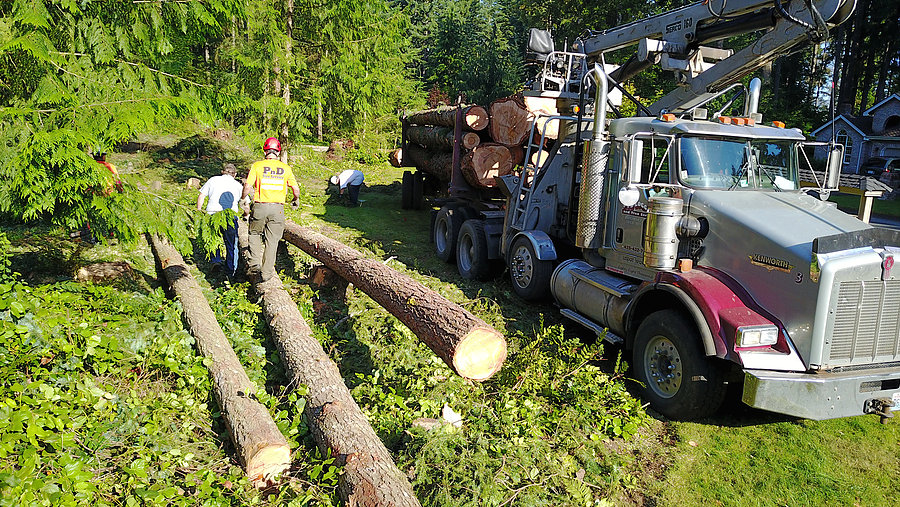 If you are looking for a reliable team of tree logging experts in Holmes, WA, you have come to the right place! No matter what tree logging and landscaping services you require for your property, we are confident we can assist safely and quickly!
At P and D Logging and Tree Service, we offer our prospective clients free estimates on all tree logging and land clearing jobs. These include:
Mass and fine soil grading work
Excavation and landfilling
Specialized crane tree clearing operations
Relocation of unwanted vegetation
Forestry removal and view clearing
Land clearing and leveling construction sites
Want to know what it will cost to improve your property's functionality, safety, and value by outsourcing tree logging and landscaping services? Don't hesitate to call us today for more information at (425) 569-0900.
Tree Clearing for Holmes Residential & Commercial Property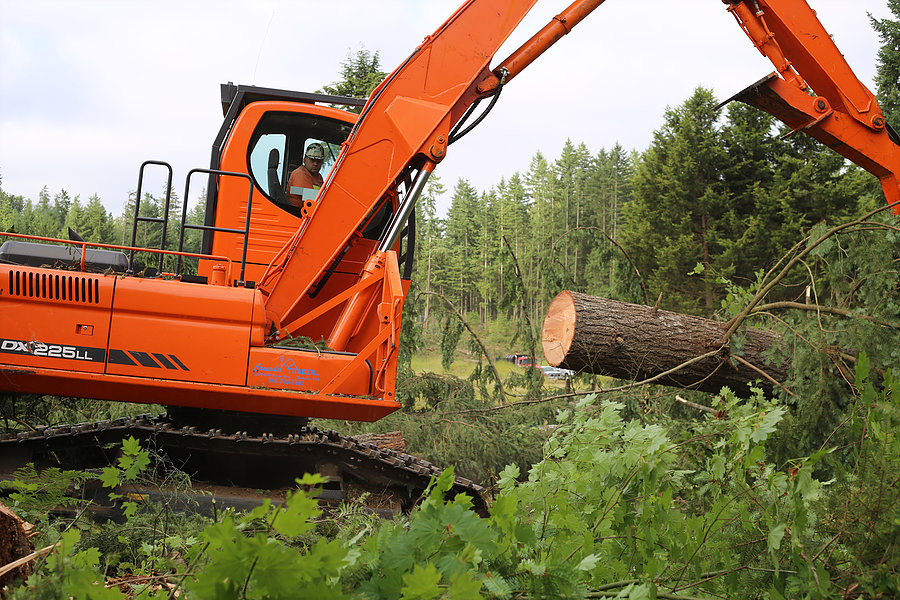 Often unforeseen circumstances arise, such as strong winds and stormy weather resulting in fallen trees affecting properties. For over 40 years, we have been providing clean-up after storm damage and preventative tree clearing measures to avoid the risk of falling trees damaging infrastructure and electrical lines.
Our years of experience in the industry make us a reliable choice for property owners in Holmes requiring specialized tree clearing services. These are a few of the reasons we are a preferred choice for tree clearing work on residential and commercial properties in Holmes:
Use of advanced tree clearing technology
Licensed, bonded, and insured operations
Free written estimates and competitive prices
A friendly and knowledgeable team of workers
If you would like to read what past clients had to say about the quality of our service and overall project management, please visit our website!
Holmes Land Clearing – Renovations or New Construction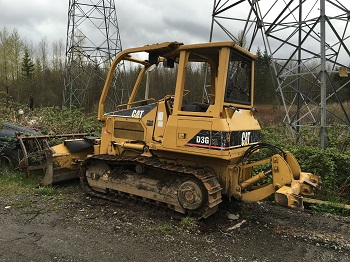 Are you worried that land clearing operations before starting construction or renovations may damage the aesthetic appeal of your property? We can assure you that in addition to using top-of-the-range equipment, our techniques for land clearing are highly refined and job-specific.
In addition to our extensive experience in providing safe and efficient methods for land clearing, these are a few reasons clients choose us:
Customer-centric services
Timely execution of jobs
Attention to detail and clear communication
A+ rating with the Better Business Bureau
For emergency tree logging and land clearing services in Holmes, call us! Our team is ready to respond as soon as possible!