Tree Logging in Ellensburg – Free Estimates on All Job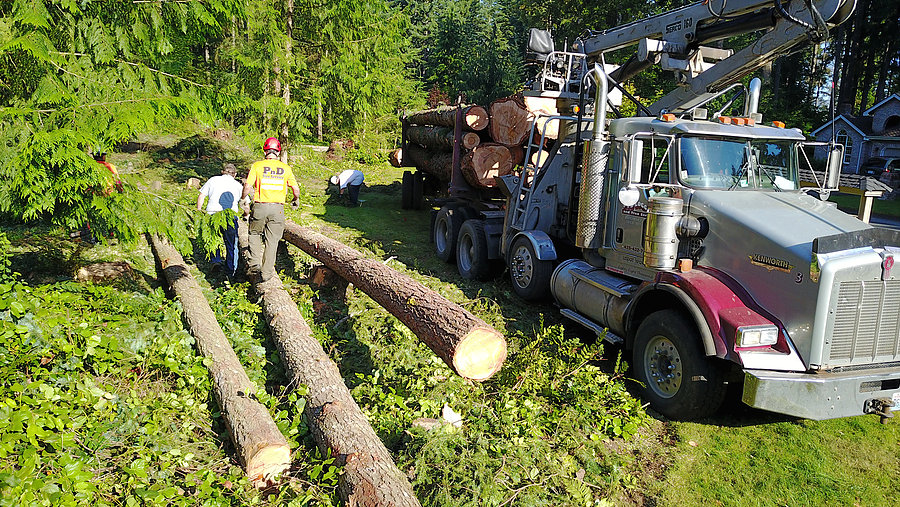 Are you wondering what outsourcing tree logging specialists in Ellensburg, WA, costs? Why not call P & D Logging and Tree Service for a complimentary written estimate? (425) 569-0900.
We have all the latest equipment and skilled workers, making removal and tree logging cost-efficient and safe. We encourage our clients to call us for our tree logging services to prevent damages resulting from falling trees in storms and strong winds.
In addition to tree logging, we also provide free written estimates for:
Shrub and brush clearing
Extraction of stumps and roots
Cutting back overgrown forestry
Removal and relocation of unwanted vegetation
Groundwork for building developments
Clearing for access roads
If you require emergency tree logging and removal, we are a reliable choice for responsive service and timely completion.
Tree Clearing for Ellensburg Residential & Commercial Property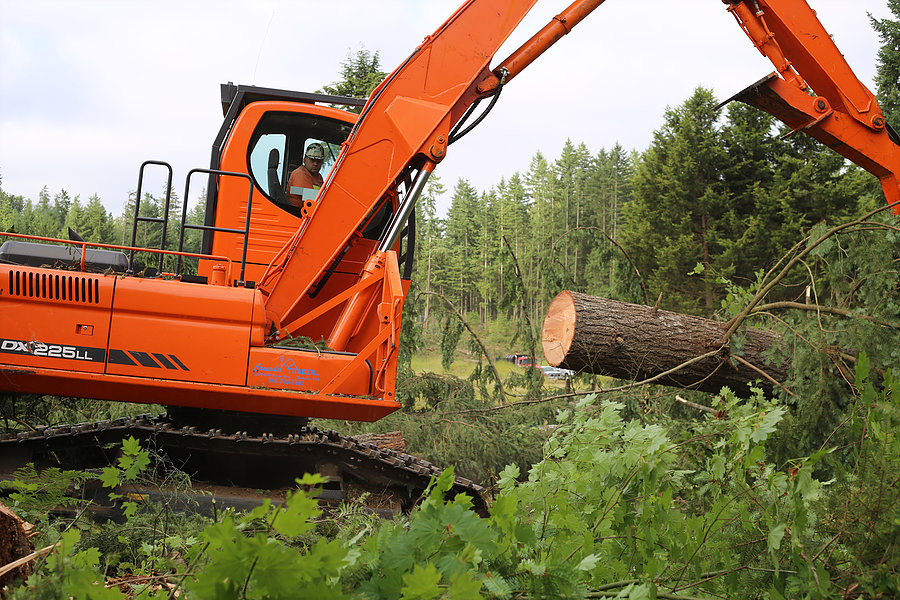 We offer tree clearing services for properties of all types, including residential, commercial, and municipal. As a family-owned and operated land and tree clearing service provider, we are committed to a high standard of service for a diverse range of jobs.
We are dedicated to completing each project to the best of our ability and using the most effective and secure tree clearing techniques that leave your landscape unharmed.
These are some of the advantages to outsourcing tree clearing specialists for work in Ellensburg:
Knowledge of the most refined methods
Gets the job done right the first time
Experience in tight quarter or restricted removal
Please don't hesitate to call and speak with one of our dedicated tree clearing specialists about work to be done on your property. (425) 569-0900
Ellensburg Land Clearing – Renovations or New Construction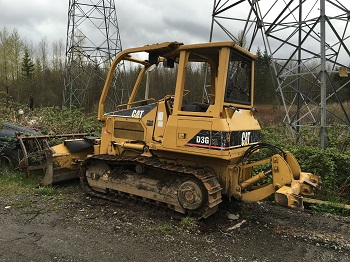 Is your property in Ellensburg ready for new construction work to begin? Or do you require the expertise of land clearing contractors to execute a thorough evaluation? Our years of experience providing land clearing services have taught us it is more cost and time-efficient for landowners to remove trees, complete earthwork, and prepare access roads before building.
We are a reliable land clearing service provider for Ellensburg properties for these reasons:
Our team responds as soon as possible
We use highly efficient tools and techniques for tree clearing and groundwork
We complete the job thoroughly and quickly
Offering a team of skilled and experienced land clearing workers
Call us at (425) 569-0900 for land clearing contractors offering grading, excavation, logging & tree clearing at competitive prices.