Tree Logging in Edgemont – Free Estimates on All Job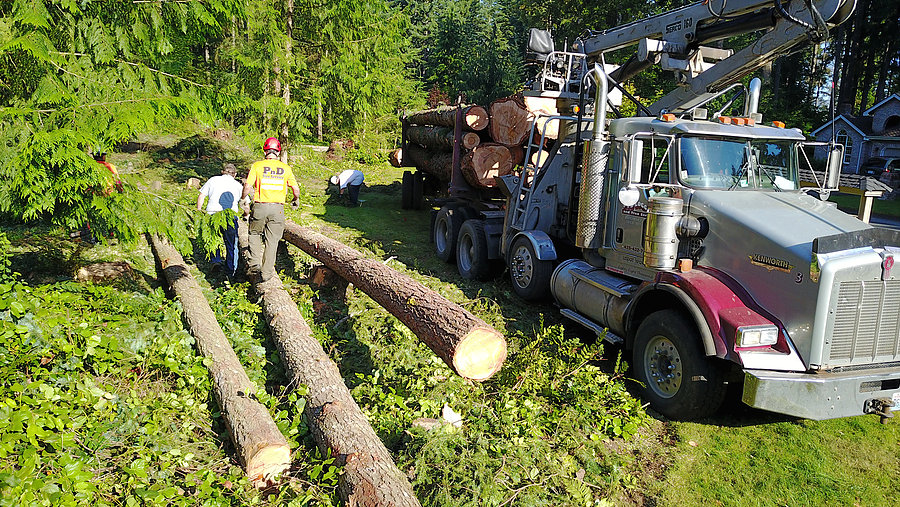 Do you need tree logging and landscaping specialists to evaluate your property? Why not call P and D Logging and Tree Service? We provide free written estimates on all tree logging and land maintenance work you could require in Edgemont, WA. These are some of the services we specialize in:
Crane tree removals
Stump and root grinding
Tree pruning and view clearing
Tree logging and relocation
Land clearing and soil leveling
Excavation and landfilling
Firewood sales
For more details about the equipment and techniques we use for tree logging and clearing jobs, please call (425) 569-0900 to speak with a member of our team. Alternatively, you can also schedule a free written estimate on our website.
Tree Clearing for Edgemont Residential & Commercial Property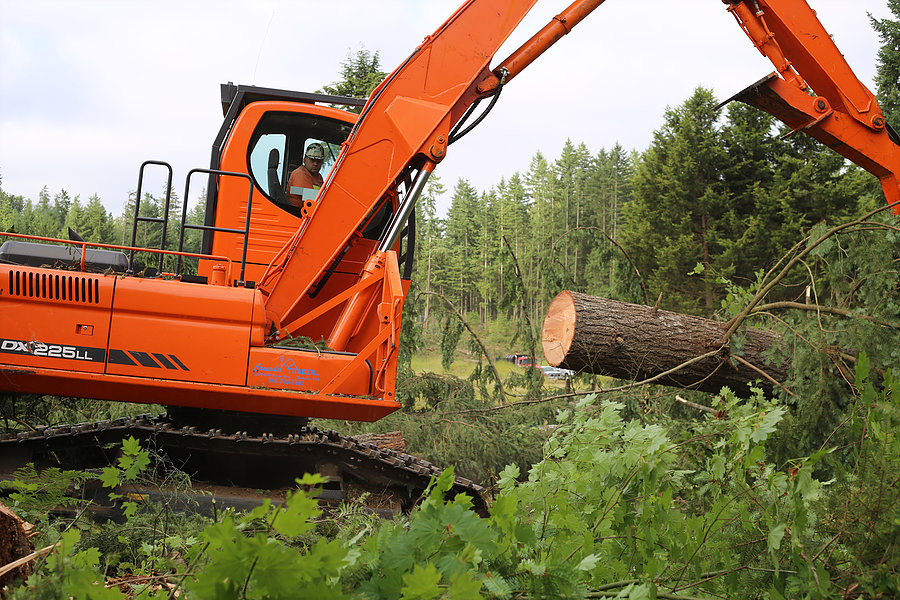 Since 1977 we have been a reliable organization to call for land and tree clearing services throughout the Greater Puget Sound and Eastern Washington. We pride ourselves on offering responsive tree clearing services in emergency situations and maintenance work.
In addition to this, our team is dedicated to a job-specific approach that meets each individual client's needs.
The safety of your property and that of all residents and employees is important to us. We are committed to providing tree clearing services that:
Are low impact on landscaping
Adhere to all safety regulations
Only use well-maintained gear and machines
Focus on refined and secure tree clearing techniques
Leave your property unharmed
For more information about how we can be of service to your residential or commercial property in Edgemont, please don't hesitate to call us.
Edgemont Land Clearing – Renovations or New Construction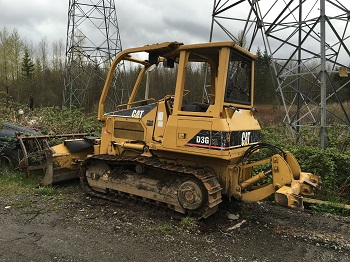 Many land preparations need to be done prior to starting new construction or renovation projects. Why not consult with a land clearing professional that can advise you on exactly what needs to be done? Our land clearing contractors offer competitive prices for grading, excavation, soil leveling, and tree logging.
Many property owners in Edgemont choose us as their land clearing specialists for these benefits:
We get the job done right the first time
Offering free written estimates
Competitive prices on all jobs
Responsive service and quick completion
Years of experience in the most effective tree clearing techniques
For quality land clearing at competitive prices, call and speak to one of our trusted representatives at (425) 569-0900. We look forward to properly preparing your landscape for new construction or renovation projects!