Tree Logging in Bellevue – Free Estimates on All Jobs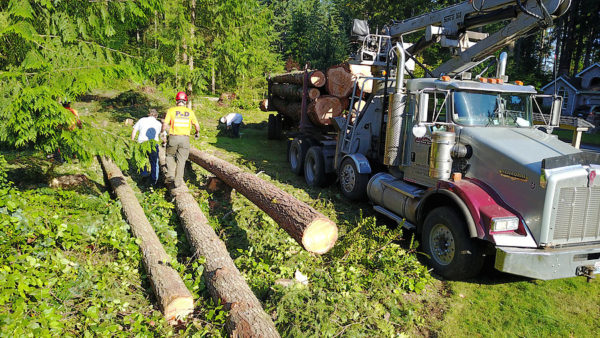 When you are ready for tree logging on your property in Bellevue, call us for a free detailed and written estimate.
We are a family-owned and operated business with expertise that extends over a broad range of services, including but not limited to:
Land and tree clearing
Grading
Excavation
Stump cutting and grinding
Wood chipping
Underbrush and vegetation removal
Removal of boulders, stones and structural concrete
Sale of seasoned firewood
Storm cleanup
We have state-of-the-art equipment, expert operators and a highly skilled crew with years of experience and capabilities to work in all types of conditions and environments.
Call today for top-notch services with a focus on excellent customer care, safety and competitive pricing!
Tree Clearing for Bellevue Residential & Commercial Property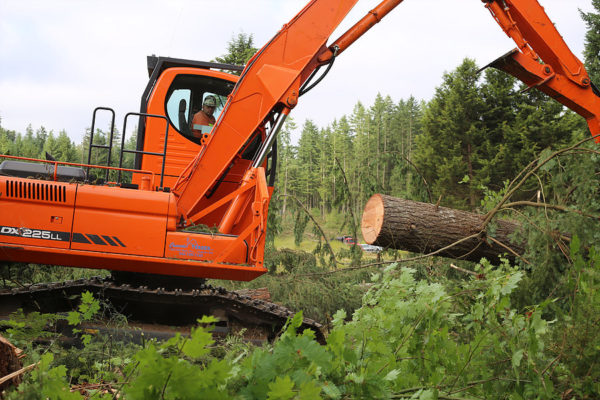 As tree clearing contractors for Bellevue residential and commercial property, we can meet the demands for large or small projects with our fleet of specialized equipment and a highly skilled crew.
With a full understanding of the value of your property, we have the experience and expertise to meet your specific requirements by leaving your property in a healthy condition while also minimizing your overall costs for all types of needs, such as:
New construction site development
Storm cleanup and disaster reclamation
Preparation for commercial building pads
Landscape preparation
Park restorations
Future roadway construction
Groundwork for parking lots
Forest thinning
Utility company easements
Water and soil conservation
Wildlife habitat improvement
Visibility – creating a panoramic view
Erosion control
Pond construction
Known as the best in the Northwest for our services, we have built a reputation for high quality end results and customer satisfaction. We handle projects of all types and sizes with completion within your turnaround time schedule.
Call us today for safe, on-time and on-budget services!
Bellevue Land Clearing – Renovations or New Construction

As an important part of our broad professional expertise, we specialize in land clearing services, tree removal, grading, and excavation of large or small properties at competitive prices.
If you have purchased a beautiful piece of property in Bellevue for renovations or new construction, we welcome the opportunity of bringing our state-of-the-art land clearing equipment and skilled crew to clear your property and enhance your site right down to the twigs and branches.
We are a licensed, bonded and insured contracting company, family-owned and operated, offering customized services for a broad range of needs, such as:
Renovations and new construction site work
Landscape renovations or enhancements
Fire prevention
Preparation for new road installations
Powerline and utility maintenance
Expansions of existing home or business structures
Restoration for wildlife habitat
Creating recreational walking or riding trails
Preparation for swimming pool or garden pond installations
Forest thinning
As industry-leading professionals, we can work in all types of environments and conditions, including steep and rocky hillsides, riverbanks, and changing weather.
Call P and D Logging for a free written and detailed estimate for preparation of a manageable plot of land! 425-569-0900