Tree Logging in Auburn – Free Estimates on All Jobs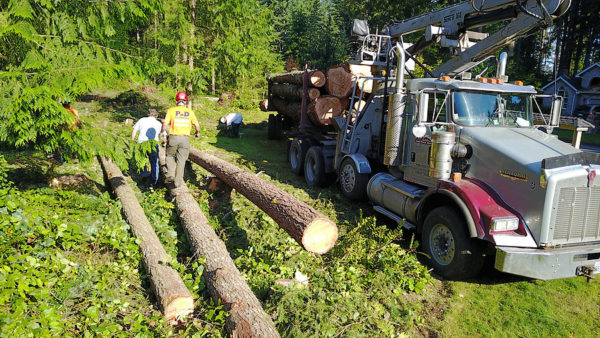 We are among the most reputable hands-on tree logging companies serving the needs of Auburnat competitive prices.
As a family-owned and operated contracting business serving the greater Puget Sound area since 1977, we offer an exceptional suite of services consisting ofproject management, log harvesting and trucking, in addition toa full range of associated operations such as, but not limited to:
Grading
Excavation and site preparation
Land clearing
Underbrush and tree clearing
Chipping
Stump cutting and grinding
Sale of seasoned firewood
We are the service provider of choice with extensive experience working in every type of condition and environment with an impeccable safety record.
Call us today for excellent customer service, competitive prices, and always free written and detailed estimates for jobs large and small.
Tree Clearing for Auburn Residential & Commercial Property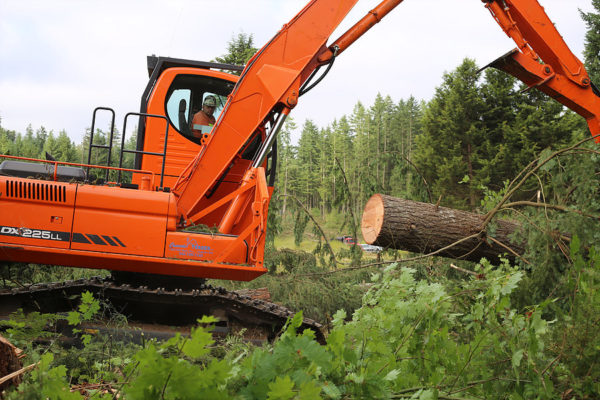 We are experienced contractors providing tree clearing services for Auburn residential and commercial property owners.
Known for our commitment to effective and thorough results, we remove all traces down to the final limbs, branches and twigs.
We have highly skilled crews that provide these services for all types of needs, including:
Home or business improvement and construction
Improvement of wildlife habitat
Easements for utility companies
Storm damage cleanup
Creating a panoramic view
Commercial building pads
Soil and water conservation
Preparation for new road construction
Forest thinning
Thinning
Firewood for sale
…and so much more
As leading professionals, we have state-of-the-art equipment and tools, and experienced operators for handling heavy-duty machinery to ensure safe completion of your project, within your budget, and on-time.
Call us today if you have standing or damaged timber that requires our services. We will provide a written and detailed estimate!
Auburn Land Clearing – Renovations or New Construction

Whether you are planning renovations, site prep services for new construction, or reclaiming the value of your property assets by removing unnecessary undergrowth, stumps, timber, bushes and vegetation, we provide exceptional Auburn land clearing services at competitive prices.
As a licensed, bonded and insured family-owned and operated contracting business, we offer job-specific services that are customized to each client for large or small projects for a variety of needs such as, but not limited to:
Site preparation for new construction
New driveways or road installations
Expansions of home or business structures
Landscape enhancements and renovations
Creating recreational trails
Fire prevention
Utility and powerline maintenance
Swimming pool and garden ponds installations
Call P and D Logging and Tree Service for latest industry equipment, tools and technology and a team of professionals with years of experience to help you with the planning and implementation phases of your project. 425-569-0900