Do You Need A Certified Tree Arborist to Remove a Tree Teanaway?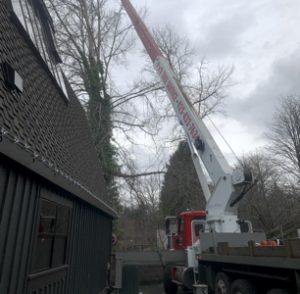 If you need one or more trees removed from your property and are looking for an experienced tree arborist serving the Teanaway, WA area, P'n'D Logging and Tree Service can help.
We are one of the leading tree service companies, catering to the community since 1977. Come to us for a tree arborist with great passion, exhaustive knowledge, and proven skills for every kind of tree work. Our tree doctor or tree specialist is exceptionally good at the job.
Tree removal can be difficult and dangerous. You would do well to leave the job to a competent tree arborist like us. Choosing us instead of any other tree arborist in Teanaway ensures that the job gets done: 
In the least possible time
In a well-organized, seamless process
Without any property damage
With minimal environmental impact
Tree Doctors Use a Crane To Remove Trees in Teanaway!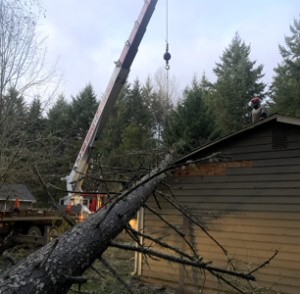 Our tree arborist specializes in low-impact crane removal of trees. As a responsible tree doctor, we are committed to doing work that serves the best interests of our customers and also the community.
The use of a crane by our tree doctor in Teanaway properties for taking out unwanted trees allows completion of the job with the slightest disturbance to the soil, the surrounding landscape, or a nearby building.
After hiring our tree doctor or tree surgeon, you should sit back and relax that your property is in the most capable hands. With our seasoned tree specialist on the job, you get all the benefits that come from tree removal service delivered with:
A state-of-the-art tree crane
Well-trained professionals
Great patience and diligent attention to detail
Contact now to schedule the services of our tree doctor in Teanaway!
Why Choose Our Tree Specialists?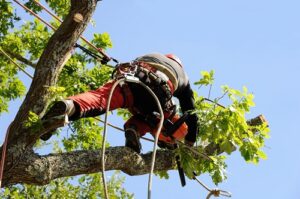 Choosing a tree specialist to work on the trees on your property can be a tricky decision. We will not be surprised if you wonder, "How do I find the best tree doctor near me out of the many arborists that serve the community?"
Let us be your first and last choice for a tree specialist in the Teanaway area. Here are some factors that make us the ideal tree specialist to work with:             
Licensed, bonded, and insured
Competitive rates
Respect safety guidelines
24-hour emergency service
When you need a dependable tree specialist in Teanaway to remove a tree from your yard, turn to P'n'D Logging and Tree Service. Call our tree arborist at (425) 432-7636.