Do You Need A Certified Tree Arborist to Remove a Tree Edgemont?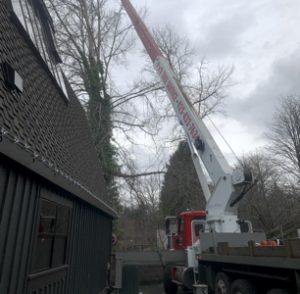 Are you looking for a tree arborist to remove a tree from your property? Are you wondering whether you should hire a certified tree arborist or call over an experienced tree specialist?
Relax and give P'n'D Logging and Tree Service a call! Be sure of receiving high-quality tree removal service by turning to us for a tree arborist in the Edgemont, WA area. A tree arborist or tree doctor is a professional who specializes in the care and maintenance of trees.
We offer you the services of a proven pro whose knowledge, experience, and skills match that of any certified tree arborist serving Edgemont. Rest easy that your job is in the most capable hands by hiring our tree doctor for removing:
Diseased or decaying trees
Storm-damaged trees
Hazardous trees
Densely growing trees
Inconveniently situated trees
Tree Doctors Use a Crane To Remove Trees in Edgemont!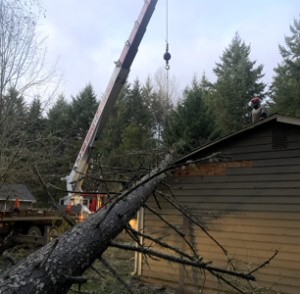 You must want to bring in an ethical, socially responsible, environment-conscious tree doctor in Edgemont to remove unwanted trees from your yard. That is why you should make us your #1 choice for a tree surgeon or arborist.
Our tree doctor uses a crane to remove trees. Being a customer-friendly tree arborist, we are committed to ensuring the safety and protecting the investment of all the property owners who hire us for tree removal.
By deploying a crane to lift the tree to a safe work zone, our tree doctor ensures that the Edgemont customers get rid of unwanted trees from their lot:    
In a well-organized process
With least disturbance to the soil
Without damaging the landscape or any nearby building
In the shortest time possible
Why Choose Our Tree Specialists?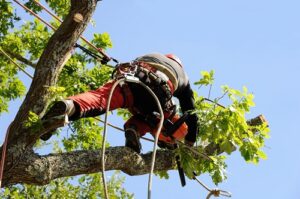 "With several contractors to choose from, how do I make sure to hire the best tree specialist near me?"
You are not alone in facing this dilemma. Everyone here wants to be served by the best tree specialist in the Edgemont region. But, sadly, nobody knows that tree specialist name!
We suggest that you research for a tree specialist carefully and check out the credentials of every local tree doctor. You will find us the perfect choice for a tree specialist. We are:            
In business since 1977
Licensed, bonded, and insured
Available for emergency service
Known for seamless, fair-priced services
Call P'n'D Logging and Tree Service at (425) 432-7636 for a reputable tree specialist in the Edgemont area. Hire us and know why we are a top-rated tree doctor.