STUMP REMOVAL IN WOODINVILLE – FAST & SAFE FOR THE ENVIRONMENT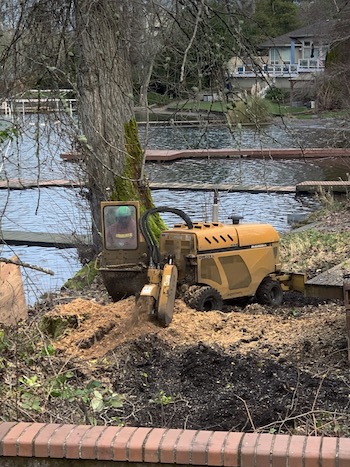 Whether a tree has fallen or cut down intentionally doesn't change the fact that you still have to deal with the stump. Many homeowners and business owners in the Woodinville area will try searching online for how to get rid of tree stumps quickly but often end up with results that are less than promised.
There is no shortage of tree stump removal products as well as do-it-yourself methods for removing a stump. Many of the products use harmful chemicals (that can also affect surrounding vegetation), take forever to work, may only partially work, or may not have any effect at all. Woodinville residents can save a lot of time and energy by calling P'n'D Logging and Tree Service for an environmentally friendly stump removal service that will take care of the problem completely, and quickly!
We offer Woodinville property owners:
Free estimates for tree stump removal
Affordable stump grinding rates
Chemical-free methods
Discounted rates during a tree removal
If you have questions about our stump removal process, you can reach us at 425-569-0900.
TREE STUMP REMOVAL FOR WOODINVILLE HOME & BUSINESS PROPERTY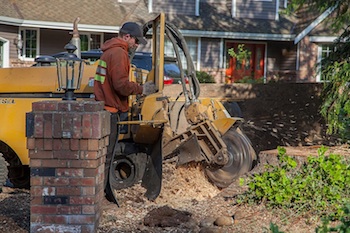 A tree stump removal service is not just to rid your Woodinville home or business property of an ugly stump. There are also safety considerations to take into account. A tree stump creates a tripping hazard that can cause injury to family, neighbors, employees, vendors, and customers.
Opting for tree stump removal services now can decrease the risk of injury as well as minimize liability issues for the property owner.
In addition to safety factors, removing the stump offers other benefits like:
Ease of lawn mowing
More usable grass or garden space
No problematic or unsightly obstruction
Enhanced curb appeal
We are experts at what we do and know how to remove a large tree stump safely and quickly without harming the environment.
WHY CALL US FOR STUMP GRINDING SERVICE IN WOODINVILLE?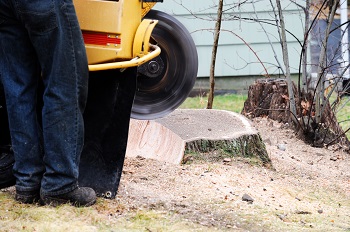 Maybe you're not convinced that a stump grinding service is needed. Perhaps you have accepted the way the stump looks, have learned to work around it, or it's in an area of your Woodinville property that gets little traffic. There are still a few other good reasons a stump grinding service is the right course of action.
When the stump is still alive, you may be dealing with new growth that only makes matters worse. But one of the biggest problems all Woodinville property owners will want to avoid is BUGS! A dead and decaying tree stump is the ideal breeding ground for a variety of harmful insects, such as:
Termites
Ants and carpenter ants
Wood-boring insects
Beetles
A stump grinding service can reduce of risk of these unwanted wood-boring pests making their way into your home or office!
If your home or business is in or around the Woodinville area and you're ready to remove the eyesore, reduce injury and liability concerns, and close the bug hotel, call P'n'D Logging and Tree Service for the best stump grinding service around! 425-569-0900