Stump Removal in Thorp – Fast & Safe for the Environment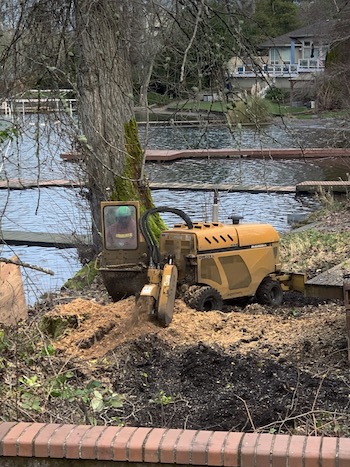 P'n'D Logging and Tree Service provide tree stump removal in Thorp, WA for any size stump, anywhere on your residential or commercial property. Our stump grinding service can remove the stump below the soil. We will leave your property clean and without damage from our tree stump removal equipment in Thorp.
There are various reasons why you may need to remove a stump. Tree stumps can:
Make lawn maintenance pretty challenging
Become a breeding ground for insects and rodents
Become an eyesore with no purpose
Obstruct proper drainage
Aside from being unsightly, unwanted tree stumps can result in trip and fall injuries and lawsuits. You will mow the lawn quickly and safely by removing a tree stump. It can also help you avoid the possibility of causing damage to your lawnmower. Whatever the reason may be- we can help you remove tree stumps quickly and efficiently.
Tree Stump Removal for Thorp Home & Business Property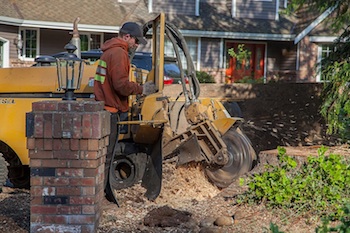 Tree stumps can harbor diseases. Our tree stump removal service can help Thorp residents and businesses remove their tree stumps most safely and efficiently. Removing a tree stump enables you to make your yard look more attractive and improve your yard's usability.
We are a fully licensed, insured, bonded company offering high-quality tree stump removal services. We have invested in the latest equipment to do the job right the first time without damaging the surrounding landscaping. Our tree stump removal and grinding services can help you prevent:
Safety hazards
Stump sprouting
Tree diseases
Pest infestation
Why Call Us for Stump Grinding Service in Thorp?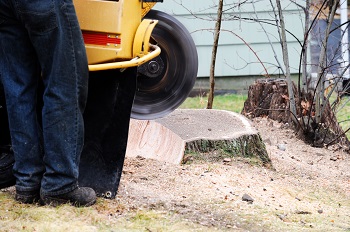 If you are wondering, "Is there a reliable stump grinding service near me in Thorp," you are in the right place. Each time you hire us for your stump grinding service needs, we strive to provide the highest standard services possible to achieve 100% customer satisfaction. With us, you can expect:
Skilled technicians
Exceptional customer service
Respect for your property
Fair and reasonable prices
Get in touch with us today if you need a professional tree service company to assist you with your stump grinding service needs. Our knowledgeable and friendly staff is waiting to help you in any way that we can. If you have any questions regarding our stump grinding service, we would be happy to answer them.
Call P'n'D Logging and Tree Service for more information on our stump grinding service for Thorp residents and businesses. (425) 569-0900