Stump Removal in South Cle Elum – Fast & Safe for the Environment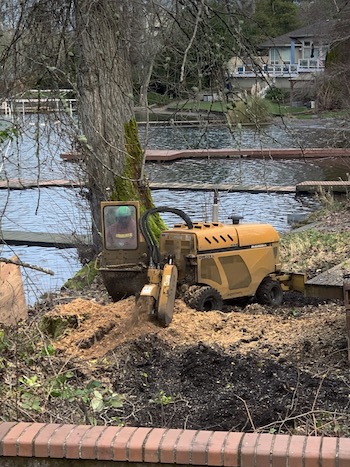 P'n'D Logging and Tree Service is the expert to call for tree stump removal from South Cle Elum, WA properties. Quite often, it so happens that when diseased, storm-damaged, or unwanted trees are cut down, their stumps are left behind to be dealt with some other day.
We handle stump removal jobs for property owners who decide to get rid of the unsightly tree stub in their yard. We are hired for tree stump removal not only to improve the yard aesthetics. People also get the stumps removed because these can:   
Cause injury from tripping
Become a nesting place for ants, termites, and other pests
Hinder a landscaping or construction project
Sprout new growth
Our company is reputed for providing fast and thoroughly professional tree stump removal services in South Cle Elum. We get the job with an environmentally safe technique, ensuring minimal impact on the soil or landscape.
Tree Stump Removal for South Cle Elum Home & Business Property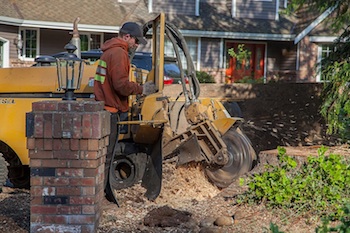 Removal of tree stumps is a tricky job. Two of the biggest concerns in a tree stump removal project are topsoil erosion and damage to the underground utilities. Our stump grinding service offers the ideal solution to these issues.
By grinding the tree stump into tiny wood chips, we ensure that the surrounding landscaping is undisturbed during the job. We use powerful machines for our tree stump removal jobs in South Cle Elum.  And we make sure that the technicians sent out for tree stump removal are:
Well-trained and experienced
Familiar with the precautions necessary for the job
Committed to doing seamless work 
Why Call Us for Stump Grinding Service in South Cle Elum?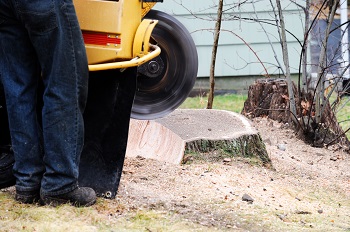 With several stump grinding service providers catering to your community, you might wonder why you should call us to take out the unwanted tree stump from your yard. Let us tell you what sets us apart from the other tree companies offering stump grinding service for the South Cle Elum residents. 
We deliver stump grinding service with the best in men and machines. The other features that make us a good choice for stump grinding service are that we             
Are a family-owned and operated company
Have affordable stump grinding rates
Provide free written estimates
Are licensed, insured, and bonded
When you need stump grinding service in the South Cle Elum area and do not want to settle for the second-best, call P'n'D Logging and Tree Service at (425) 569-0900.