Stump Removal in SeaTac – Fast & Safe for the Environment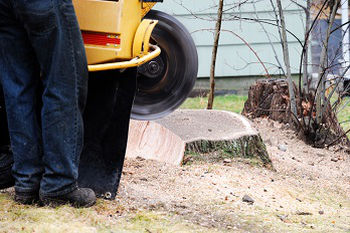 When people get fallen or dangerous trees removed from their properties, they are left with the tree stumps. Though these stumps serve no purpose and are an eyesore, hardly anyone bothers to get tree stump removal done.
Usually, stump grinding service is sought only when the stump becomes a hindrance in a landscaping or construction project. At P'n'D Logging and Tree Service, we advise that property owners should not put off tree stump removal from their SeaTac, WA until it is absolutely necessary.
It is better to get the stump ground out before pests like termites, ants, bees, etc. breed in it and enter your property. You can call us for the necessary stump grinding service.
Whether you call us for pre-scheduled or emergency tree stump removal from your SeaTac property, we get it done:
Real fast
With state-of-the-art equipment
In an environmentally safe manner
Tree Stump Removal for SeaTac Home & Business Property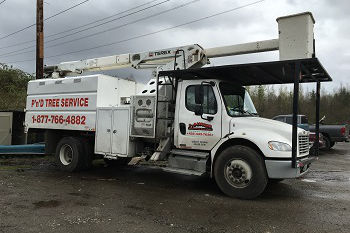 Our company offer tree stump removal service for homeowners as well as commercial property owners.  No job is too big or too small for us and we can come to your property for grinding or removing any number of stumps.
Moreover, we offer expert tree stump removal service in SeaTac for stumps of any size. We have invested in powerful stump grinders and these are manned by highly skilled technicians who:
Know how to remove a large tree stump
Have proven their expertise over countless jobs
Can be trusted to remove stumps without damaging the yard
As our stump grinding service experts reduce even massive tree stumps to tiny chips, you can breathe easy that you are rid of the annoying obstruction on your property once and for all.
Why Call Us for Stump Grinding Service in SeaTac?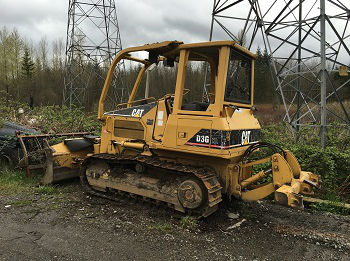 Are you wondering whether it is necessary to get professional stump grinding service? Do you think you could remove the stump by yourself or leave it to Mother Nature and thereby, save on the tree stump removal cost?
Well, natural rotting of a stump can take years. Meanwhile, DIY attempts at removing stumps can cause you injury and still fail. Calling us for expert stump grinding service in SeaTac is the best way to go.
We assure you of:
Seamless and safe services
Competitive stump grinding rates
Jobsite cleanup before leaving
Call P'n'D Logging and Tree Service at (425) 569-0900 to know more about the hazards from tree stumps or schedule stump grinding service in SeaTac.