Stump Removal in Roslyn – Fast & Safe for the Environment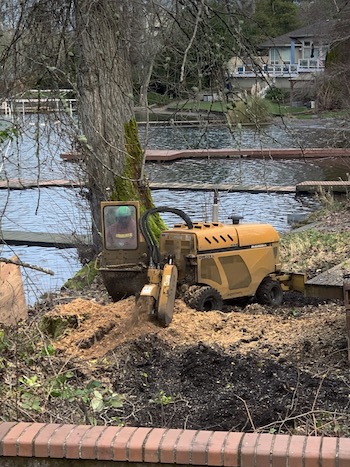 Are you wondering how to get rid of tree stumps quickly? You are in the right place. At P'n'D Logging and Tree Service, we offer fast, professional tree stump removal in Roslyn, WA, and the surrounding communities. We have the knowledge, equipment, and expertise to remove tree stumps quickly and safely.
Whether you need tree stump removal in Roslyn for a residential, commercial, or municipal property, we are ready for the job. When you hire us for removing stumps from your property, you can expect:
Highest safety standard
Minimal disruption to the surrounding area
Quality workmanship
Exceptional customer service
Tree Stump Removal for Roslyn Home & Business Property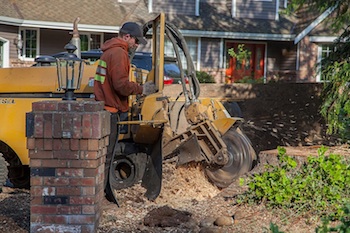 It is essential to use the right technology and techniques to remove tree stumps. Incorrect methods of removing tree stumps can cause damage to the surrounding area and lead to safety risks. If you are searching for a highly dependable tree stump removal company near Roslyn, your search ends here with us.
We have the equipment and experience to remove tree stumps accurately and efficiently. Many commercial and residential clients have relied on us to remove tree stumps from their properties.
Below are a few features of our company:
Family owned and operated company
Licensed, bonded, and insured
24/7 emergency response
Are you wondering how much does tree stump removal cost? We offer FREE written estimates. Get in touch with us to learn more about our tree stump removal services and obtain a cost estimate. We are waiting to hear from you.
Why Call Us for Stump Grinding Service in Roslyn?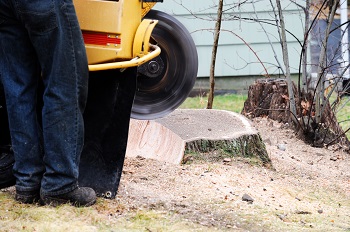 If you are Googling "stump grinding service near me in Roslyn," look no further. We are proud to be one of the leading stump grinding service companies. We are dedicated to providing the best stump grinding service experience to our customers each day. You are not just another customer to us; you have become a part of our family. Your safety is our number one priority.
We welcome the opportunity to show you why we are one of the top stump grinding service companies. Here are a few reasons to choose us for your stump grinding service needs.
We have been in business since 1977
We do the job right the first time
Our prices are fair and reasonable
We work with your insurance company on claims
Feel free to call P'n'D Logging and Tree Service for more information on our stump grinding service for Roslyn residents and businesses. (425) 569-0900