Stump Removal in Ronald – Fast & Safe for the Environment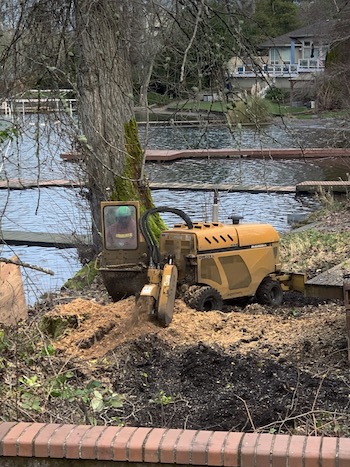 Do you want to get rid of an unsightly tree stump standing in your yard? Are you looking for proven pros offering tree stump removal service in the Ronald, WA area? Give P'n'D Logging and Tree Service a call. Our tree company specializes in many jobs, including removing stumps left behind after the trees have been cut and taken out.
It is advisable to hire professionals for tree stump removal from your property. Taking a do-it-yourself approach to the job is quite hazardous. The various risks associated with DIY tree stump removal from your Ronald property include:
Damage to the surrounding lawn or landscape
Personal injury
An improper or incomplete job
Why invite needless hassles when we are here to take care of your tree stump removal needs? Our stump grinding service gets the job done quickly while keeping you and the environment completely safe.
Tree Stump Removal for Ronald Home & Business Property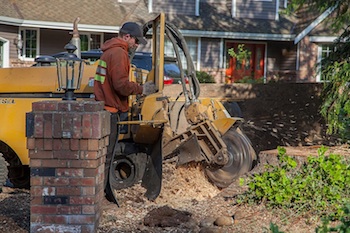 There is hardly any tree stump removal job that is too big or too small for us. Whether you need to get several huge stumps taken out of your lot or have to get rid of a single, not-so-thick stump on your property, we are the experts to call.
We work in both homes and commercial properties. To ensure flawless and hassle-free tree stump removal from Ronald properties, we:
Put trained crew on the job
Deploy state-of-the-art equipment
Work with diligent attention to detail
Use proven safe technique for the work
Our technicians know how to remove a large tree stump and how to get rid of tree stumps quickly. We assure you of stump grinding service that exceeds the industry standards.
Why Call Us for Stump Grinding Service in Ronald?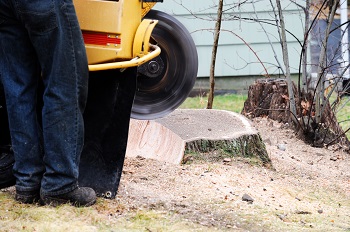 Stump grinding is an eco-friendly method of removing unwanted tree stumps. By scheduling stump grinding service in your Ronald property, you get the job done without disturbing the surrounding soil and foliage. In the process, you also get fine natural mulch for your landscaping.
With several stump grinding service providers in the region, deciding who to hire can be difficult. Be sure of choosing wisely by hiring us for stump grinding service. We are a tree company that is:
In business since 1977
Family owned and operated
Licensed, bonded, and insured
Known for seamless, fair-priced services
Do you need a stump grinding service in Ronald? Contact P'n'D Logging and Tree Service. Call (425) 569-0900 for a free estimate on stump grinding rates.