STUMP REMOVAL IN PORT ORCHARD – FAST & SAFE FOR THE ENVIRONMENT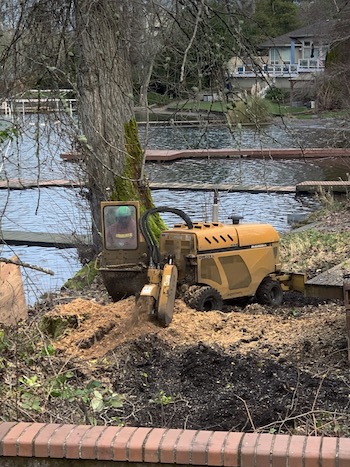 If a tree has fallen, been cut down, or professionally removed, are you still dealing with the ugly, leftover stump on your home or business property in Port Orchard? You don't need to spend any time searching the internet for how to get rid of tree stumps quickly – just call in the pros at P'n'D Logging and Tree Service!
While there are many DIY processes or products for a tree stump removal, many of them rely on chemicals (that can also harm surrounding vegetation), take a long time to work, or may not work at all. On the other hand, our tree stump removal services are environmentally safe and can get the job done quickly.
Port Orchard residential, commercial, and municipal property owners can expect:
Complimentary stump removal estimates
Competitive stump grinding rates
Chemical-free methods
Discounted pricing with a tree removal
Our tree care company has provided services throughout the Puget Sound, including the Port Orchard area, since 1977. For questions about a stump removal or other tree work we provide, call 425-569-0900.
TREE STUMP REMOVAL FOR PORT ORCHARD HOME & BUSINESS PROPERTY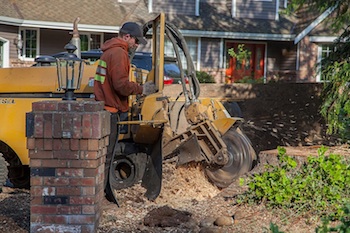 A tree stump removal is not just for aesthetic reasons. It also helps to keep your Port Orchard property safe by eliminating the tripping hazard. Removing a potentially dangerous component can help prevent injuries to family, friends, employees, or customers.
Our tree stump removal services will decrease tripping injuries, thereby reducing the liability risk to the home or business owner.
The most obvious benefits of a tree stump removal include:
No more unsightly, decaying stump
Lawn mowing and yard work is easier
Your Port Orchard property is safe
We know how to remove a large tree stump fast, safely, and completely!
WHY CALL US FOR STUMP GRINDING SERVICE IN PORT ORCHARD?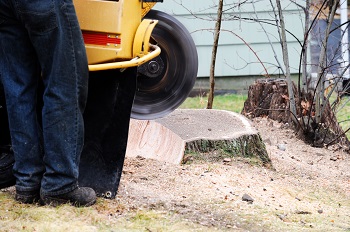 You may still be wondering if a stump grinding service is really necessary. Even though you may not be concerned about the way the stump looks, or it's in an area that does not get much traffic, a tree stump removal is still a good idea.
When a stump remains above ground, there are two other issues that Port Orchard residents will want to avoid. First, if the stump is still living, you run the risk of it sprouting new growth. Second, and more importantly, is BUGS! A dead tree stump, or even a living one, is the perfect habitat for many destructive insects, including:
Termites
Ants and carpenter ants
Wood-boring insects
Beetles
Our stump grinding service utilizes equipment that will grind up the stump and the roots into small chips, leaving the remainder well below grade.
Port Orchard landowners who want to eliminate landscape eyesores, reduce potential injuries and liability issues, and put an end to insect breeding grounds, should call P'n'D at 425-569-0900 for a stump grinding service!