STUMP REMOVAL IN PACIFIC – FAST & SAFE FOR THE ENVIRONMENT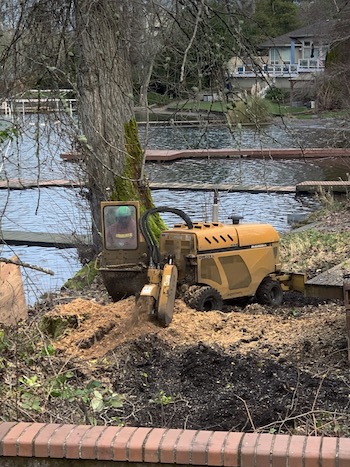 Are you a Pacific property owner who would like to know how to remove a large tree stump? No doubt, research results on the internet will include plenty of do-it-yourself recommendations as well as stump removal products. Many of our customers have considered these options but have found the results to be not what they expected.
Instead of stump removal methods that partially work, take a long time to work, or release chemicals that can harm other vegetation, get in touch with P'n'D Logging and Tree Service. We know how to get rid of tree stumps quickly, with a tree stump removal process that is also eco-friendly.
Here are a few good reasons to call us for your tree stump removal needs in the Pacific area:
Free estimates
Competitive stump grinding prices
Chemical-free tree stump removal
Discounted during a tree removal job
Licensed, bonded, and insured
Family owned since 1977
We have the experience, skill, proper tools, and equipment to remove the stump efficiently and without chemically harming the surrounding area.
TREE STUMP REMOVAL FOR PACIFIC HOME & BUSINESS PROPERTY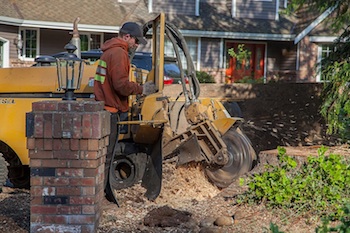 Whether you are a home, commercial, or municipal property owner in the Pacific area, getting rid of the stump is more than just eliminating an eyesore. A tree stump is a tripping hazard that can cause injury to family members, friends, customers, and employees.
Our stump grinding service eliminates this hazard, whereby reducing unnecessary liability risks for the landowner. Our stump removal services are the most simplistic, fastest, and efficient way to clear away the stump for good. The process will:
Remove the obstacle from your landscaping
Make mowing and yard maintenance easier
Keep your Pacific property safe for all
Give us a call today at 425-569-0900 to schedule a tree stump removal service for your residential, commercial, or municipal property.
WHY CALL US FOR STUMP GRINDING SERVICE IN PACIFIC?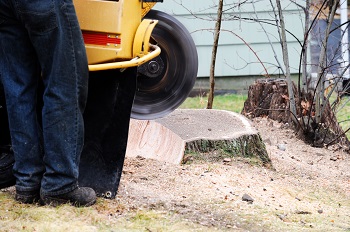 Even when you don't care what it looks like and it's located in an isolated area, there is still one other reason that makes stump grinding services the right course of action..
There is nothing that wood-boring insects like more than a dead tree stump! It's the ideal breeding ground for these insects, and infestations in or around the stump can travel to other trees on your property. Worse yet, because they are wood-boring by nature, they could make their way to your home or business.
Choosing us for a stump grinding service now can lessen possible problems created by wood-boring insects like:
Beetles
Carpenter ants
Termites
Ants
Our stump grinding service grinds up the stump & roots into small chips leaving the remainder below grade. So, make the move today to enhance your Pacific landscaping, avoid insect infestations, and eliminate injury concerns by calling P'n'D Logging and Tree Service. 425-569-0900