Stump Removal in Northeast Tacoma – Fast & Safe for the Environment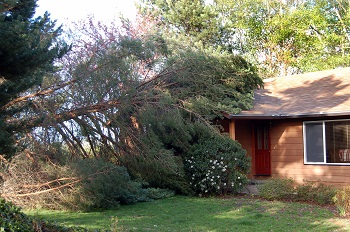 While stump removal in Northeast Tacoma can bring unique challenges, we provide an economical and time-efficient method utilizing grinding machines of various sizes with results that are safe for the environment.
The efficacy of our method ensures:
Elimination of the majority of roots
No subsequent indications or signs of a pre-existing stump
No large gaping holes requiring volumes of fill material
Ability to work within close proximity of objects and structures
Our skilled machine operators are experienced in identifying and dealing with all types of conditions, situations and variables to complete their work without creating any damage.
Call our office to set up a free written estimate. We're up to any challenge!
Tree Stump Removal for Northeast Tacoma Home & Business Property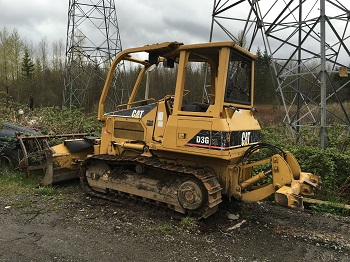 If you require tree stump removal for Northeast Tacoma home and business property, call us to get the job done efficiently and cost-effectively!
We employ the use of grinding machines of various sizes for most any project size, location, condition, and with little to no access.
Prior to commencing our work, we ensure that the following criteria are met:
Identification of nearby utilities, pipes and cables below surface
Line and pipe locator services notification for proper flagging
Permission granted by nearby owners if roots are located on property lines
Evaluation or examination for spreadable pests or diseases
Search conducted for crossover roots from adjacent structures or landscape
Removal of vehicles and personal property to a safe zone
Notification of neighbors or adjoining businesses as a safety precaution
Is your project on the side of a hill or bank? No problem. Our experienced technicians can handle most any situation!
Call today to request a free written and detailed estimate. One call does it all!
Why Call Us for Stump Grinding Service in Northeast Tacoma?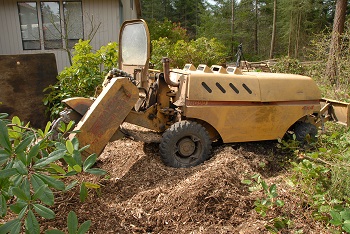 Rather than running the risk of injury by attempting stump removal on your own, call on our trained technicians with the skills to do the job efficiently and cost effectively!
With the implementation of best practices, we operate at the highest level of safety on the job, including also an awareness of people and pets that have taken interest in our work.
Our technicians are trained and highly skilled in the operation of our equipment and all ancillary tasks.
These are a few additional reasons to choose us for stump grinding service in Northeast Tacoma:
Licensed, bonded and insured for your protection
Our method is efficient, and safe for the environment
Significantly less labor intensive than other methods
No large gaping holes created in your landscape
No use of chemicals or burning
Workers equipped with safety protection for head, face, hands and feet
All critical variables checked prior to work commencement
State-of-the-art equipment and tools
Free written and detailed estimates
Affordable prices
Call P and D Logging and Tree Services to get the job done right. Our reputation as the best in the Pacific Northwest says it all! 425-569-0900