Stump Removal in North Bend – Fast & Safe for the Environment
We are a family owned and operated business that has been helping North Bend residents with their tree care needs since 1977. P'n'D Logging and Tree Service are experts at getting rid of tree stumps safely and quickly. Our tree stump removal and stump grinding service is available to homeowners and business owners in the North Bend area.
Not all stump removal methods are good for the environment. Some of the do-it-yourself options include the use of chemicals that not only work slowly (and sometimes never completely), but you run the risk of these chemicals doing damage to the surrounding area. We offer a non-chemical tree stump removal on North Bend property that is:
Fast, effective and safe tree stump removal
Affordably and competitively priced
Non-chemical stump grinding service
If you would like a free written estimate for tree stump removal in North Bend, just give us a call at 425-569-0900 today!
Tree Stump Removal for North Bend Home & Business Property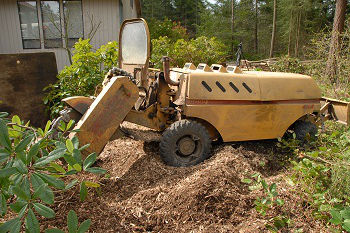 You may have already discovered the problems with having a left-over tree stump on your home or business property in North Bend. Other than being an ugly addition in your landscaping, a large or small stump presents other issues that are equally important.
Whether it's family members, visitors and neighbors – or North Bend business employees or customers, there is tripping hazard present. Hiring a tree stump removal professional is the best way to prevent accidents and reduce your liability risk. Make the decision today to:
Remove the eyesore from your property
Improve the ease of mowing and lawn care
Remove potential accidents and liability risk
Our tree stump removal and stump grinding service can take care of it in no time!
Why Call Us for Stump Grinding Service in North Bend?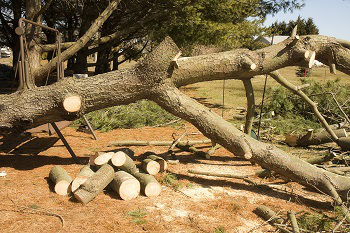 We've discussed the value of improving the landscaping on North Bend property, as well as removing hazardous obstacles, but if you're not convinced that a stump grinding service is the right decision, think again!
Who likes unwanted pests! A tree stump that is left in the ground, not only has the potential of sprouting new shoots that only make things worse, but dead or alive, you are allowing the perfect breeding habitat for a variety of pests and insects, including but not limited to:
Termites
Ants
Beetles
Other wood-boring insects
Before these ugly little visitors invade your North Bend home or office, call us to schedule a stump grinding service! Our stump grinding rates are fair and competitive and we will take care of the entire stump as well as the roots, and all that will be left behind are small wood chips! 425-569-0900