Stump Removal in Newcastle – Fast & Safe for the Environment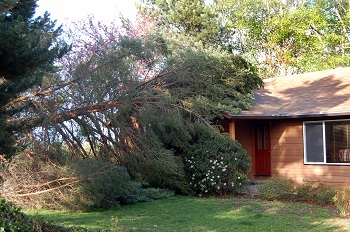 P'n'D Logging and Tree Services has helped Newcastle, WA residents with their tree service needs since 1977. We know how to get rid of a tree stump quickly, efficiently and using methods that are completely safe for the environment. Our tree stump removal services are available to both Newcastle homeowners and commercial facilities.
If you have done some research for stump removal, no doubt you have found a variety of options available. Many of the DIY options can involve the use of chemicals. Unfortunately, these chemicals can also seep into the surrounding area around the actual stump.
Newcastle property owners can take a better approach on tree stump removal and call in the professionals at P'n'D! We offer:
Free written estimates for any project
Competitive and affordable prices
Efficient, safe and quick stump removal
Non-chemical stump grinding service
Tree Stump Removal for Newcastle Home & Business Property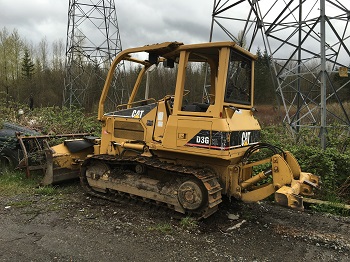 It really doesn't matter if the tree stump is on Newcastle residential or commercial property – it can still create problems for the property owner. Other than simply being an eyesore in your landscaping, stump tree removal services can prevent other issues too.
A tree stump is creating a tripping hazard on your property. Whether it is your children, neighborhood children or visitors, you are just asking for accidents to happen. If you are a business owner in Newcastle, the same holds true for employees and customers.
In either case, tree stump removal services can prevent this type of injury as well as remove the liability risk for the property owner. Call us today to:
Eliminate the unsightly tree stump
Improve the ease in mowing & lawn maintenance
Make your Newcastle property safe for everyone
Just contact us now at 425-569-0900 for a safe and effective stump grinding service!
Why Call Us for Stump Grinding Service in Newcastle?
Perhaps you are still wondering why you need a stump grinding service. Maybe you are not overly concerned about the way it looks, or it is in an area on your Newcastle property that is away from people. There is one more reason why tree stump removal is the right course of action.
Insects! A forgotten tree stump presents two possibilities. If the stump is still alive, it can sprout new trees at the base. However, if the stump is dead, what you have is the perfect location and breeding environment for a variety of pests, including:
Termites
Beetles
Ants
Wood borers
Remove the possibility of these unwanted insects finding their way to your home or Newcastle business by calling us for stump grinding service today! 425-569-0900