Stump Removal in Nelson – Fast & Safe for the Environment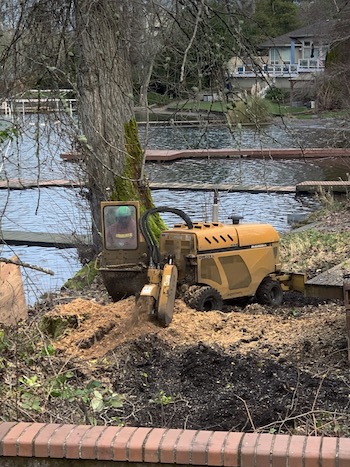 Tree stumps are not only unsightly, but they also serve no purpose. Tree stumps, if left neglected, can also harbor insects and pests. There are many other reasons to remove a tree stump.
Some of them include:
Lawn maintenance becomes difficult
May obstruct yard drainage
Pose a safety risk
P'n'D Logging and Tree Service provide tree stump removal in Nelson, WA, and the surrounding communities. We can remove tree stumps of any size.
Our stump grinding service removes the stump leaving the area neat and clean. There will not be any damage to the surrounding area from our tree stump removal equipment.
Whether you need to remove tree stumps to improve property value or prepare a site for new construction or landscaping, we have you covered.
Tree Stump Removal for Nelson Home & Business Property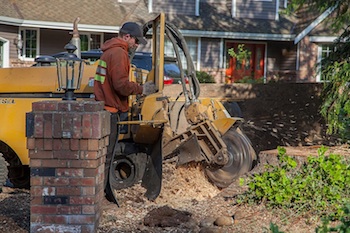 If you are dealing with an annoying tree stump, you should contact a professional for tree stump removal. As a tree service company, we are here to help you remove tree stumps in a timely and professional manner. We have been providing the highest quality tree services since 1977.
Tree stumps are not only attractive, but they can also cause trip and fall injuries. Tree stump removal for your Nelson residential or commercial property can make your yard:
Usable
Attractive
Safe
Efficient
Reach out to us today if you need to hire a professional tree stump removal company. Our friendly and knowledgeable staff is ready to help you in any way possible. We would love to answer your questions and schedule your service at your convenience.
Why Call Us for Stump Grinding Service in Nelson?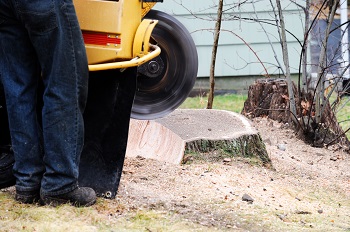 Tree stumps can be an eyesore and tripping hazard. If you are searching for a reliable stump grinding service near Nelson, your search ends here with us. We are the industry experts when it comes to stump grinding service. Our reputation for exceptional workmanship has helped us become a premier company for stump grinding service in the Nelson area.
Our technicians arrive at your property with specialized machines to do the job right the first time. We are committed to client satisfaction, and that is why we go the extra mile for our clients, delivering exceptional results on time and within budget. Here are a few other reasons to hire us for your stump grinding service needs:
Outstanding experience
Respect for your property
Competitive rates
Free written estimates
Feel free to call P'n'D Logging and Tree Service for stump grinding service in Nelson. (425) 569-0900