Stump Removal in Milton – Fast & Safe for the Environment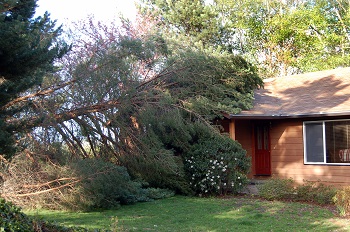 As a family owned and operated company that has helped Milton home and business owners since 1977, we know how to get rid of tree stumps quickly and safely. Our tree stump removal services can tackle small or large stumps on residential or commercial property.
While there are many options for a stump removal, not all are good for the environment. Many of the DIY methods contain chemicals that not only take a long time to work (if ever) but can also penetrate the surrounding area.
Milton residents that need tree stump removal should call in the experts! P'n'D Logging and Tree Service offers:
Fast and efficient services
Free written estimates for every job
Affordable and competitive pricing
Stump grinding service for non-chemical removal
Tree Stump Removal for Milton Home & Business Property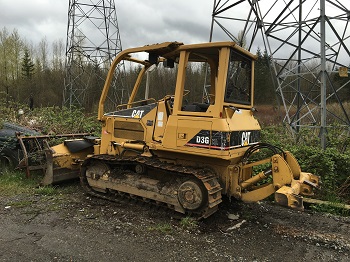 If you live or have a business in the Milton area, you may have already discovered the problems with a big tree stump on your property. Other than distracting from your landscaping, there are other problems associated with a dead tree stump on your property.
Whether it is your own family, visitors and neighbors or employees and customers, the tree stump presents a tripping hazard. Making the decision to hire tree stump removal services in Milton can reduce your liability and prevent accidents. Take steps today to:
Improve the convenience of mowing
Remove the landscaping eyesore
Make your Milton property safe for all
Give us a call today at 425-569-0900 for an effective and safe stump grinding service!
Why Call Us for Stump Grinding Service in Milton?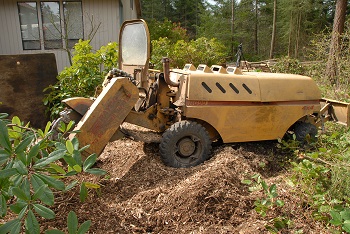 We've talked about the aesthetics of your Milton landscaping and outdoor living spaces, and the value of preventing accidents, but there's one more very good reason for a stump grinding service.
Pests! If a tree stump becomes a permanent fixture in the ground, sometimes it will sprout new trees at the base of the stump, which can be unsightly and increase a safety hazard. However, if the tree is dead and you put off tree stump removal, you have just created the perfect breeding ground and home for a variety of insects, like:
Ants
Beetles
Wood borers
Termites
Before these unwanted visitors make it into your Milton home or office, call us for stump grinding services! Our stump grinding machine can take care of the stump and the roots and leave nothing behind but small wood chips!
Not only is this method fast, but it is completely safe for the environment. Give us a call today! 425-569-0900