Stump Removal in Lake Tapps – Fast & Safe for the Environment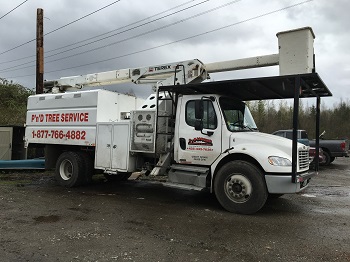 Let our experienced team of tree professionals deal with that unsightly stump in your yard. We can accommodate all of your tree stump removal needs in Lake Tapps, WA.
An unwanted stump cannot only decrease the curb appeal of your property, it can also cause:
Bug infestations
Rot
Parasites
Fungi
No matter how big or small the task may be, P'n'D Logging and Tree Service is capable of getting the tree stump removal job done right, the first time.
Tree Stump Removal for Lake Tapps Home & Business Property
Since 1977, our family owned business has served commercial and residential clients with excellent customer service and the highest quality tree stump removal services available in the Lake Tapps area.
Our entire team works hard to complete every job to complete customer satisfaction.
Whether you are a homeowner or business property owner, we can tackle any tree stump removal needs in Lake Tapps. We use cutting-edge equipment and the most efficient methods to remove unwanted stumps from your yard.
When you get in touch with us, we can discuss your needs and provide you with a FREE estimate. Whether a stump is a safety risk or unsightly, our tree professionals can remove it quickly and safely.
We offer:
Fast response
Superior workmanship
Honest rates
Why Call Us for Stump Grinding Service in Lake Tapps?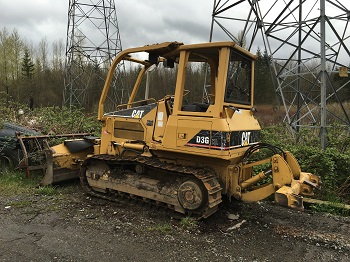 That stump in your yard is not going to vanish on its own. Whether you need a stump grinding service for safety or aesthetic reasons, it is essential to hire a company you can count on to efficiently grind a stump on your property.
Are you wondering how to remove a large tree stump? We take pride in our machinery and processes to grind any size stump, in any condition. We always arrive on time and clean up the job site after our stump grinding service. And, we give close attention to even the smallest details.
Contact us today to get started with a free estimate for our stump grinding service. We look forward to serving your stump grinding service needs. Below are the benefits of choosing our professional stump grinding service in Lake Tapps:
Little impact on the surrounding areas
Ability to work in any environment
We care about your property as if it was our own
Call P'n'D Logging and Tree Service at (425) 569-0900 for tree stump removal in Lake Tapps.