Stump Removal in Browns Point – Fast & Safe for the Environment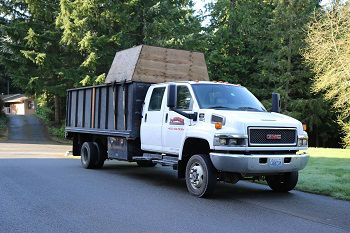 Once you have trees cut down, the stumps left behind can pose a bit of a problem. How do you get rid of them? It's not like you can do anything with them, and if you plan on any construction, they have to go.
Browns Point, WA homeowners know who to call for stump removal! P'n'D Logging and Tree Service knows how to get the stumps removed in a fast and environmentally safe manner. We are stump removal experts and we:
Use a stump grinding machine
Can demolish even the largest tree stumps
Grind roots and stumps into small wood chips
Grind stumps below-grade
Once we are done with stump removal, no one will ever be able to tell the stump was there in the first place. Call us if you need one stump or several removed from your Browns Point home or business property.
Tree Stump Removal for Browns Point Home & Business Property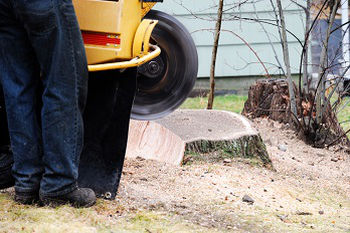 Tree stumps are unsightly if left on your home or business property. Not only are they pretty useless, but they can rot and become a breeding ground for bugs and other pests.
Pouring tree stump removal chemicals on the stump can take years to work, and you run the risk of contaminating your property with these caustic chemicals.
Performing tree stump removal yourself can take forever and, if you don't know what you are doing, it can result in serious injury. We offer tree stump removal to:
Get rid of the stump in minutes
Save you days of backbreaking labor
Leave you with a nice flat area
Are you wondering how to get rid of a tree stump quickly? It's easy – call us now for tree stump removal in the Browns Point area.
Why Call Us for Stump Grinding Service in Browns Point?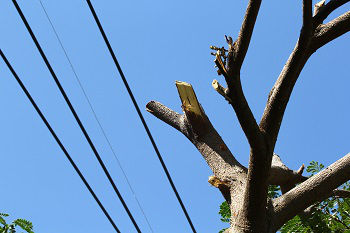 We are located near you and can offer stump grinding services at your location in a very short time. We'll get that stump ground down to below-grade in no time.
One simple phone call is all it takes to schedule our stump grinding service on your property. We will send someone to your Browns Point home or business quickly to assess the property and what needs to be done. We will:
Arrive quickly
Give you a free written estimate
Schedule your appointment at your convenience
Our stump grinding service ensures that your landscape is ready for fresh grass, new landscaping or just level ground. Call us today to get started.
We are P'n'D Logging and Tree Service and we can be reached at (425) 569-0900. Browns Point property owners can call us for tree stump removal that's effective and affordable.