Land Clearing for Thorp New Construction Projects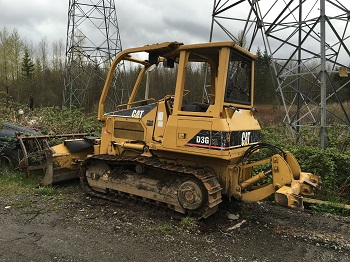 If you have trees, shrubs, wild underbrush, tree stumps, boulders, rubble, and other debris on your lot hampering a new construction project, contact P'n'D Logging and Tree Service. We are one of the leading brush removal and land clearing contractors serving Thorp, WA.
Schedule a visit by our crew to clear away all the obstructions on your property to prepare the site for the planned construction work. We understand that developing a lot for residential or commercial use is a huge undertaking. Our expert land clearing services in Thorp aim at giving the perfect start to the construction project.
Count on us to get the necessary trash cleaning, tree removal, and brush clearing from your lot done with:
Cutting-edge equipment
Skilled and experienced crew
Utmost diligence and patience
Seamless results
Brush Clearing for Thorp Landscape Renovations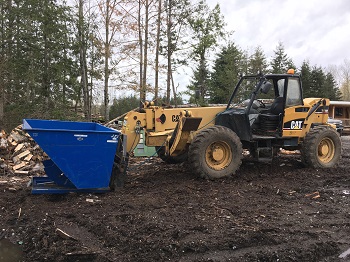 Have you planned a landscape makeover for your yard? Do you see a need for brush clearing to enable and initiate the renovations? We can help.
Brush clearing is not a job for you to undertake on the weekend with a few friends. And, you cannot task the landscaper you hire for the yard renovation with clearing brush and small trees before beginning the project!
You must hire seasoned professionals like us for brush clearing on your Thorp property. Our tree service company is the foremost source for brush clearing services in the region. You can trust us to be the job done:
Very comprehensively
In the shortest possible time
Without any hassle or untoward incident
Get in touch with us today for a free written estimate on our brush clearing services.
Thorp Land Clearing Services for Home & Business Property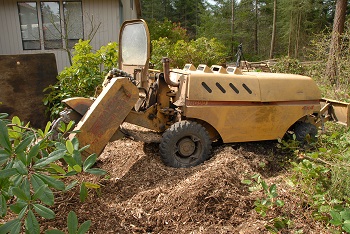 Our company has been providing land clearing services in the region since 1977, making a name for doing excellent work. We believe that our ever-expanding vast customer base is a testament to the superior quality of our land clearing services for Thorp residents.
We offer land clearing services for homeowners and businesses with properties of any size. Stop wondering, "With several contractors providing land clearing services near me, why should I hire your company?" With us, you have the satisfaction of receiving land clearing services from a company that is:
Licensed, bonded, and insured
Family-owned and operated
BBB-accredited
Proven to be ethical and customer-friendly
When it comes to trees or brush clearing in Thorp, the services offered by P'n'D Logging and Tree Service are second to none. Call (425) 569-0900.