Land Clearing for Roslyn New Construction Projects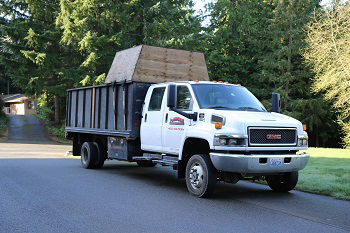 We are land clearing contractors with experience and specialized equipment to prepare your Roslyn residential or commercial lot for a new construction project. 
We have a specialized crew that provides brush clearing services to remove vegetation growing throughout, removal of dead trees, and bushes and hedgerows to be cleared away before construction begins.
We are reliable land clearing specialists with experience since 1977.  We provide land clearing services for residential, commercial, and municipal clients throughout the Greater Puget Sound area. 
There is no lot that we cannot clear.  We have well-maintained state-of-the-art heavy-duty equipment and tools and an experienced crew.  These are a few of our exceptional services:
Tree removals
Stump grinding
Brush clearing and removal
Demolition as needed
Grubbing
Terrain leveling
Boring and trenching
Right-of-way & utility clearing
Removal of unused underground utilities
Call today to tell us what you need, and we will provide a free written estimate for services.
Brush Clearing for Roslyn Landscape Renovations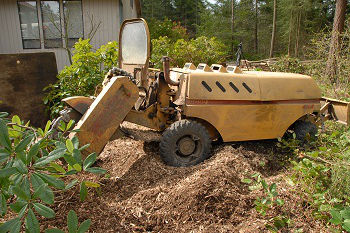 Landscape renovations are essential to maintaining an aesthetically appealing landscape and functional usability of your outdoor spaces.
If you are planning landscape renovations in Roslyn, call us for specialized brush clearing services.  We have the equipment, tools, and an experienced crew to remove all dysfunctional specimens in your landscape to make way for your new transplants.
Brush clearing is an arduous task not to take lightly.  Call us for cost-effective and efficient brush clearing services rather than manually clearing your landscape to free it from:
Weeds and vegetation
Overgrown plants
Stumps
Dry brush
Small dying trees and shrubs
Hedgerows
Grass cover and roots
We can lend efficiency and help prevent delays to your landscape renovation project.
Call today to request a free written estimate.    One call does it all!
Roslyn Land Clearing Services for Home & Business Property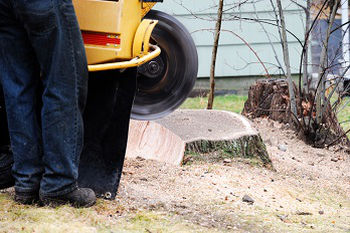 We are the leading land clearing company in the Pacific Northwest using highly maintained state-of-the-art equipment and industry expertise to successfully and safely clear thousands of acres since 1977.
Land clearing services are vital to the advancement of home and business property construction in Roslyn.  We are the company to call for residential and business properties needing site clearing services.
We have a highly trained crew to operate the latest machinery and heavy excavating equipment for land clearing services.  The following is a brief overview of our services:
Tree removals
Stump grinding
Removal of bushes, hedgerows, and shrubs
Drainage
Culverts
Detention & retention ponds
Storm drains
Final grading
Groundwork preparation for parking lots
Sitework for pool installations
Land preparation for re-sale
Call P and D Logging and Tree Service to work with the best in the Pacific Northwest.  425-569-0900