Land Clearing for Northeast Tacoma New Construction Projects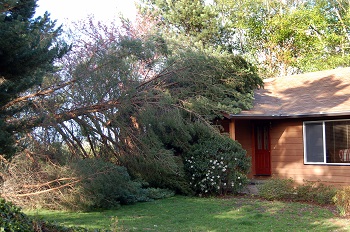 We are experienced land clearing contractors for Northeast Tacoma new construction projects for home and business properties.
We have a reputation as the best in the Northwest, with state-of-the-art equipment and tools, and highly skilled crews with extensive knowledge, experience and expertise in the industry that we serve.
As a family-owned and operated business that is licensed, bonded and insured, we can save you time and money when we take on projects that require services such as:
Removal of roots, dead bushes and dense vegetation undergrowth
Stump cutting and grinding
Mulching
Tree cutting and removal
Logging
Building entrances or access roads
Extraction of boulders, stones, and abandoned foundations
Grading
Excavation
Debris and waste removal
Once you have established a set timetable, call us for a walk-thru that will take into account the area that needs land clearing, excavation and other practical construction realities. We can then provide you with a free written estimate.
Brush Clearing for Northeast Tacoma Landscape Renovations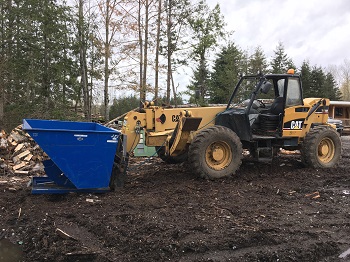 If natural vegetation and undergrowth have overtaken your property and you have reached a decision to invest in landscape renovations, call us for professional brush clearing services in Northeast Tacoma!
We have years of experience since 1977 with skilled crews that specialize in working on residential and commercial properties using state-of-the-art equipment, tools and techniques in all types of difficult terrain, weather conditions and even tight spaces for safe removal of:
Unwanted or dead trees and bushes
Dense vegetation and overgrown plants
Thick undergrowth
Dry tall grasses and weeds
Stumps and roots
We understand the importance of saving root systems of specified trees around your renovations zone.
We welcome requests for additional information, and the opportunity to conduct an assessment for preparation of a free written estimate. Call us today!
Northeast Tacoma Land Clearing Services for Home & Business Property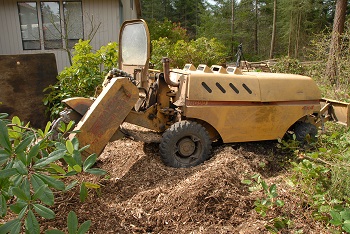 We are skilled contractors that understand exacting requirements for site preparation and Northeast Tacoma land clearing services for landscape renovations or expanded use of home and business properties.
With a highly trained crew and state-of-the-art equipment, we can provide land clearing for projects such as, but not limited to:
Improved panoramic views
Recreational trails – hiking, biking, ATV and horseback riding
Landscape enhancements – ponds, gardens and hardscapes
Wildlife habitats
Installations of swimming pools, ponds or lakes
New driveway or entrance access
Woodlands thinning or beautification
New constructions, additions or renovations
Strip malls, restaurants, auto dealerships, apartments or condos
Utility easements
Fire breaks
Fence line clearing
Hunting lanes
Preparation of land for re-sale
We welcome calls for projects of any size from vast multi-acre plots to smaller tight spaces, and of high or modest profile.
Call P and D Logging and Tree Service for top level workmanship at affordable prices. We're known as the best in the Northwest! 425-569-0900