Land Clearing for Nelson New Construction Projects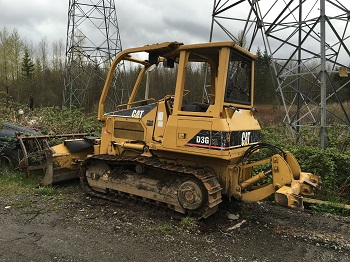 Have you planned a construction project and are browsing the web to find local land clearing experts to prepare your site? P'n'D Logging and Tree Service can help. Our family-owned and operated tree company has been serving the community since 1977. We have grown to become the foremost source for land clearing services in the Nelson, WA area.
There can be much on your lot to be removed before any construction activity can start on it. Professional land clearing services are required to get rid of:
Inconveniently located trees
Shrubs
Tree stumps
Weeds
Wild undergrowth
Boulders, stones, rubble, and other debris
We take pride in our reputation as one of the most competent land clearing contractors serving Nelson and the surrounding areas. You can count on us for clearing brush and small trees, along with all trash, to leave the lot ready for the planned new construction.
Brush Clearing for Nelson Landscape Renovations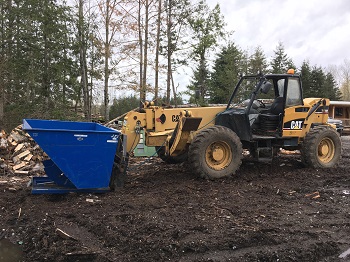 We also provide brush clearing services to enable landscape renovations. Do not fret if your yard looks severely unkempt with overgrown foliage, making landscape renovation seem daunting. Give us a call to schedule a brush clearing job on your Nelson property.
It is not advisable to take a do-it-yourself approach to brush clearing. The job is typically highly strenuous and time-consuming. Moreover, clearing brush and small trees without access to the proper tools or equipment can be challenging.
Why invite needless headaches when we are here to meet your brush clearing needs? You can count on us for a quick and thorough brush clearing job done:
By well-trained technicians
With state-of-the-art equipment
Using safe practices
In a well-organized manner
Nelson Land Clearing Services for Home & Business Property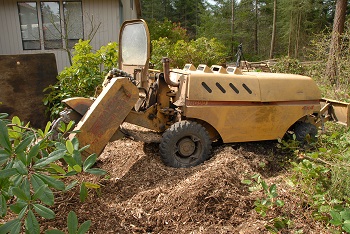 Turn to us for land clearing services for your home or business property if you want nothing less than the best that you can get. You may wonder, "With several contractors offering land clearing services near me in Nelson, why should I choose this company?" Let us explain a little.
Hiring us for land clearing services brings you all the peace of mind that comes from working with a company that:
Is licensed, bonded, and insured
Always strives for a seamless job
Is known for a customer-friendly attitude
Charges a fair price; offers a free written estimate
Prioritizes 100% customer satisfaction
When you need land clearing services or brush clearing services in Nelson, Call P'n'D Logging and Tree Service at (425) 569-0900.