Land Clearing for Kent New Construction Projects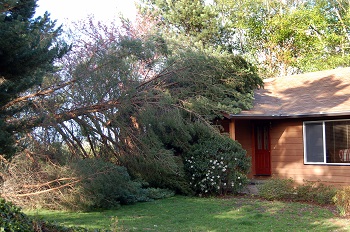 We are a family-owned and operated company with a strong reputation for taking on all kinds of projects requiring land clearing for Kent new construction.
With state-of-the-art equipment and tools, and a professional crew with expertise in residential, commercial and municipal projects of any size from tight spaces to vast multi-acre plots, we can complete your project in a timely manner.
We are fully licensed, bonded and insured to take on projects that require:
Tree cutting and removal
Stump cutting and grinding
Mulching
Removal of dense vegetation undergrowth and dead bushes
Removal of obstacles such as old foundations, boulders and stones
Waste removal
Call us for an assessment of your project and a free written estimate.
Brush Clearing for Kent Landscape Renovations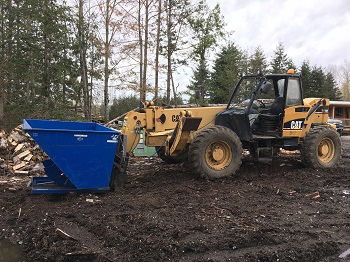 If you are experiencing a build-up of organic materials around your residential or commercial property that is not only unsightly, but may also pose a dangerous or unsanitary threat, call us.
As an experienced company working with residential and commercial property owners, in addition to builders, contractors and developers, we can help prepare areas with brush clearing for Kent landscape renovations.
With the use of our advanced equipment, tools and techniques, our experienced crew can efficiently and effectively provide renovation access in even the tightest spaces and difficult types of terrain with safe removal of:
Stumps
Unwanted vegetation and overgrown plants
Unattractive and dysfunctional specimens
Thick undergrowth
Dead trees and bushes
Weeds and dry tall grasses
Call us to make way for landscape renovations in a proficient and safe manner.
Kent Land Clearing Services for Home & Business Property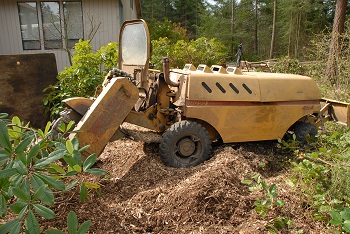 Call us if you require Kent land clearing services for home or business property.
Whatever your needs, we have a professional crew with the experience, knowledge and expertise to remove specified trees, bushes, shrubs, vegetation, stumps and dense undergrowth for a variety of purposes for residential and commercial property owners:
Landscape renovations
New construction or add-on structures
Road or driveway installations
Swimming pool installations
Walking, biking or riding trails
Fire prevention
Creating panoramic views
Addition of landscape enhancements such as ponds, hardscapes and gardens
Utility and powerline maintenance
Wildlife habitation restorations
No project is too large or small for our experienced team that specializes in these types of projects. We are licensed, bonded and insured for your protection, and are extremely conscientious in safe industry practices.
Call P and D Logging and Tree Service for an assessment of your project and a free written estimate. 425-569-0900