Land Clearing for Issaquah New Construction Projects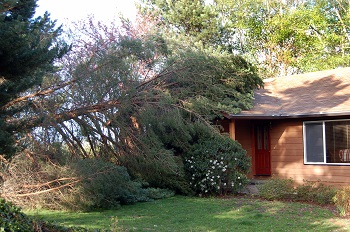 We are land clearing contractors serving residential and commercial clients in the start-up of new construction projects.
With a full-service state-of-the-art fleet operated by a professional team with years of industry expertise working safely and efficiently, we ensure project completion on time and within budget.
Our land clearing definition refers to the process of removing trees, brush, stumps, stones and other obstacles such as old foundations and unused structural concrete from an area as required for land improvement or construction projects.
Depending on the size and location of the project, and the ultimate purpose of the property, the excavation may require the use of extensive professional equipment. We commonly use the following three methods:
Pushover – use of some of our foremost construction equipment
Cut and grind – cutting and removing trees; grinding stumps into mulch
Heavy-duty vegetation and bush cutting including areas of difficult terrain
Call us for your new construction project. We are fully trained in the local regulations and laws for land clearing in Issaquah.
Brush Clearing for Issaquah Landscape Renovations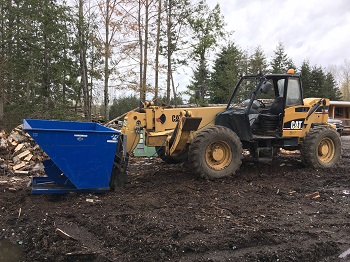 We are a family-owned and operated business with a strong reputation as a major provider of brush clearing service for Issaquah landscape renovations, vegetation or conservation management, and preparation for construction access.
As specialists with professional tools and equipment, we can manage all types of properties to:
Prepare landscapes for development free of stumps, weeds and obstacles
Remove dysfunctional and unattractive specimens for landscape renovations
Remove overgrown plants and bushes from fence lines for fire prevention
Remove pest breeding grounds – thick undergrowth and unwanted vegetation
If you are considering landscape renovations, call us for professional and dependable services that can prepare the way for enhancing the value of your property with environmentally sound practices and the least amount of disturbance.
Call today for options and a free written estimate for any size job!
Issaquah Land Clearing Services for Home & Business Property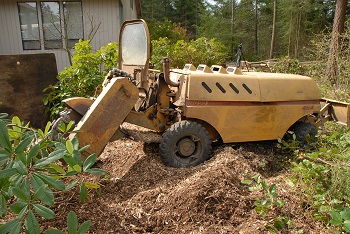 We are experienced in Issaquah land clearing services that can bring a significant return on the investment of your home or business property.
With our knowledge, experience, and broad variety of equipment and tools, we approach each job based on its:
Scope and size
Type of terrain
Vegetation density and types
Soil stability and moisture
Untouchables and selective clearance – established trees and decorative bushes
Environmental concerns
Land disturbance regulations
Our specialists are ready to tackle tree stumps, dysfunctional shrubs and bushes, overgrown plants and stones on your home or business property.
Call P and D Logging and Tree Service to learn how a home or business property can boost its value by as much as 15 percent with our professional land clearing services. Request a free written estimate! 425-569-0900