Land Clearing for Holmes New Construction Projects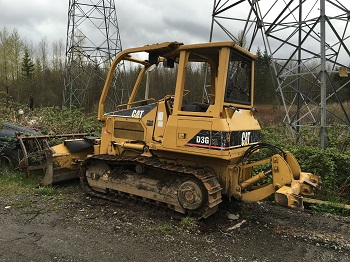 Do you have a large amount of uncleared area on your residential or commercial property? Are you planning on undertaking a new construction project? You are in the right. At P'n'D Logging and Tree Service, we are here to help you with your land clearing needs in Holmes, WA. Our professionals can successfully remove:
Bushes
Small Trees
Underbrush
Decaying matter
Whether you need our land clearing services for a commercial, residential or municipal lot, we have you covered. We founded our company in 1977. We have many years of experience in this industry. Our team has the knowledge, expertise, and equipment necessary to do the job right the first time.
Brush Clearing for Holmes Landscape Renovations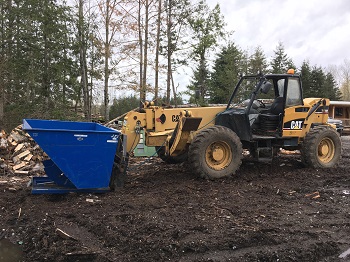 We make brush clearing quick, easy, and hassle-free. When you contact our brush clearing experts, you can rest easy knowing that we will do the job safely and efficiently. Our team can handle brush clearing projects of almost all sizes. As our customer, you can sit back and relax while taking care of your brush clearing needs.
We are confident that you will be pleased with the results. Our professionals work hard to achieve complete client satisfaction in every brush clearing job that we undertake. Below are a few other benefits of hiring us for clearing brush and small trees:
Licensed, insured, and bonded
Family owned and operated business
FREE, written estimates
Get in touch with us today if you have any brush clearing projects planned for your Holmes property. Our friendly and polite staff will be glad to take your call and assist you in any way possible. We can also answer any questions that you may have regarding our brush clearing services.
Holmes Land Clearing Services for Home & Business Property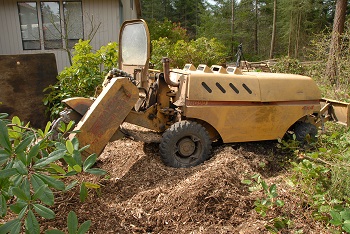 Land clearing services are essential in various landscape renovation and new construction projects. Are you wondering where I can find local land clearing professionals near Holmes? Look no further than us. We are a premier tree service company providing high-quality land clearing services at competitive rates. We pride ourselves on taking on any project despite how difficult or complex it may seem.
We will work closely with you every step of the way to complete the project to your specifications. If you are searching for reliable and effective land clearing services in the Holmes area, your search ends here.
Our services include:
Grading
Excavation
Logging
Lot clearing
Call P'n'D Logging and Tree Service for land clearing services in Holmes and the surrounding communities. (425) 569-0900