Land Clearing for Goose Prairie New Construction Projects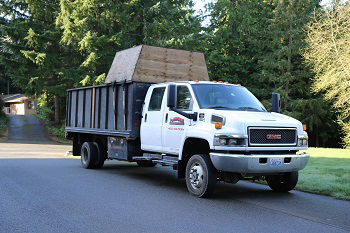 We provide land clearing services in Goose Prairie to prepare quality building surfaces for new construction projects.
Whether your project is large or small, we have well-maintained state-of-the-art heavy-duty equipment, tools, and expertise to ensure a properly finished surface with professional land clearing, brush clearing, and debris removal for new construction.
We are family-owned and operated land clearing contractors serving residential, commercial, and municipal clients throughout the Greater Puget Sound area with exceptional services, such as:
Clearing, grading, drainage
Stump grinding
Brush clearing and removal
Tree removal
Boring and trenching
Demolition
Land grading
Foundation excavation
Backfilling
We have years of experience in all phases of site development by professionals experienced in accounting for erosion control, existing underground utilities, and overhead electrical wires.
Call today to tell us what you need, and we will prepare a free written estimate with competitive prices every time!
Brush Clearing for Goose Prairie Landscape Renovations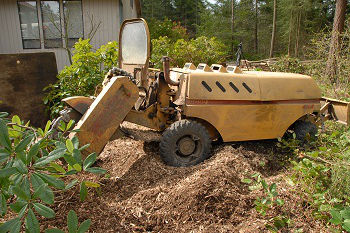 We offer brush clearing services for Goose Prairie residential and commercial properties to make way for landscape renovations.
If you are searching for expert brush clearing near me to prepare your property for landscape renovations that will bring new life back to your home or business surroundings, we can efficiently meet the challenge!
Rather than spending days or weeks of arduous manual clearing, call on our professional brush clearing team to prepare your property for landscape renovations by removing:
Brush and vegetation
Stumps
Unwanted trees and logs
Overgrown plants
Weeds
Invasive and dysfunctional landscape specimens
Bushes and hedges
If vegetation has taken over portions of your landscape, including steep inclines and hard-to-reach slopes, we have an experienced team with the right equipment and techniques to tackle your project.
Call today for a free written estimate.  One call does it all!
Goose Prairie Land Clearing Services for Home & Business Property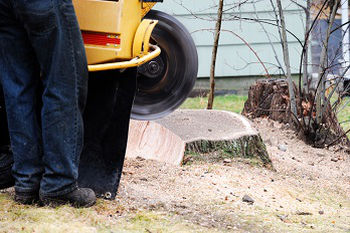 It is vital that you choose a licensed, bonded, and insured company with experience in land clearing services for your home or business property.
We are professionals serving Goose Prairie and the Greater Puget Sound areas since 1977 with extensive experience working in all types of environments and conditions.  We take great pride in our safety record and secure working environment.
Our land clearing services can be as broad and detailed as you wish for proper site preparation and development that meets all industry codes.  If saving trees within the construction zone is vital, we have an arborist to help oversee the clearing process.
We have state-of-the-art machinery and heavy excavating equipment that allow us to efficiently complete land clearing projects for developers, such as:
Land grading for residential, municipal, & commercial structures
Diseased or infested tree removals
Vegetation management
Drainage and erosion control
Culvert installations
Removal of bushes and stumps
Final grading
Groundwork preparation for parking lots
Driveway construction
Call P and D Logging and Tree Service for industry-leading professionals to prepare your plot of land for construction.  425-569-0900