Land Clearing for Fife New Construction Projects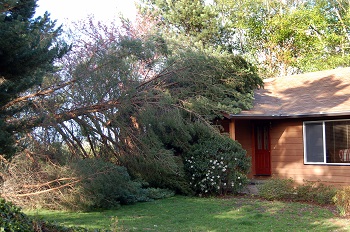 As one of the leading land clearing contractors serving Fife, we are fully equipped to provide professional site preparation for new construction projects.
Whether your project is large or small, we have the equipment, tools and a professional crew to ensure a proper site surface for construction of new structures, taking into accountcrucial long-term requirements for future natural weather changes and occurrences.
While each ground-breaking project is unique and varied in scope and size, we arrive ready to take on:
Staking and site layout surveys
Building an access road
Tree cutting and removal
Stump cutting and grinding
Removal of dead bushes, dense vegetation undergrowth and roots
Removal of boulders, rocks and stones
Grading
Excavation
Clean up and waste removal
If you are in the planning stages, call us to learn more about our extensive services. We welcome the opportunity to meet with you, assess your property, and prepare a free written estimate.
Brush Clearing for Fife Landscape Renovations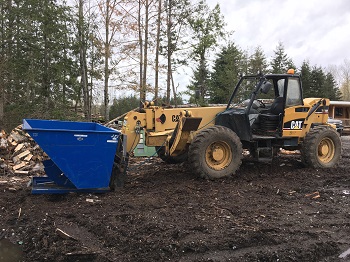 If you have acquired an unsightly buildup in your landscape or outdoor environment that is too massive for manual removal, call us for brush clearing services in Fife!
We have an expert crew that specializes in brush clearing for residential and commercial property owners. With the use of advanced equipment, techniques and tools, we are equipped to clear out and safely remove accumulations that:
Obscure the view and enjoyment of your overall landscape
Infringe or interfere with walkways, driveways or structures
Present a fire hazard
Create an environment for pests and threatening animals
Reduce your curb appeal
Decrease the overall value of your property
We have state-of-the-art equipment for preparation of large or small landscape renovations that may include stump cutoff and grinding, removal of unwanted vegetation and thick undergrowth, dead trees, bushes, weeds and dry tall grasses, and debris cleanup and removal.
Our highly skilled crew has experience working in all types of terrain and weather conditions, and can provide renovation access in tight or hard-to-reach spaces.
Call today for the best in the Northwest! We are dependable, proficient and affordable!
Fife Land Clearing Services for Home & Business Property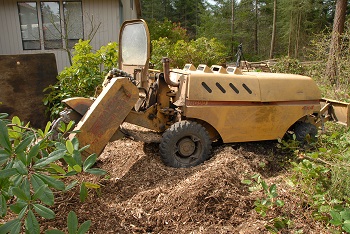 Our technicians can help you regain full use of your home or business property in Fife with professional land clearing services for projects of any size!
Whether you are preparing for a new construction, renovation or expanded use of your property, we have years of experience since 1977 removing dense undergrowth and vegetation, and specified bushes, trees and shrubs for applications such as:
Trails for biking, hiking, ATV or horseback riding
Swimming pool installations
Landscape enhancements such as gardens, ponds and hardscapes
Hunting lanes
Clearing fence lines
Utility easements
Fire breaks
Opening up panoramic views
Restorations or preparation of wildlife habitats
New construction, renovations or expansions
New or expanded property entrances
In addition to advanced skills and expertise in all types of land clearing projects, we place a strong emphasis on uncompromised safety, timely completion, and affordability.
Call P and D Logging and Tree Service for a free written estimate. One call does it all! 425-569-0900