Land Clearing for Federal Way New Construction Projects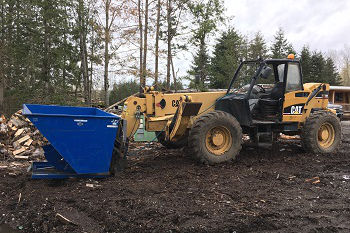 New construction abounds in the Federal Way, WA area, with many residents looking outside the city limits for a site to build a new home. Most of the time, these building lots are covered with trees and brush that requires land clearing before any construction can begin.
This is where we come in! P'n'D Logging and Tree Service is here to take on the land clearing job, no matter how big or small your new lot may be. We are locally owned and operated and are just a phone call away. We will:
Inspect your building site
Offer a no obligation estimate
Keep our rates competitive
Once you have located your potential building site, just call us for sound, professional advice and solutions for your land clearing needs.
Brush Clearing for Federal Way Landscape Renovations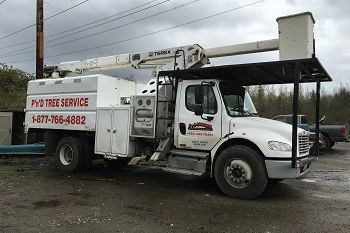 If you want to remove trees or brush from your Federal Way property to upgrade your existing landscaping, or just want trees trimmed and brush removed, we are the guys for the job!
Some properties that haven't been maintained can look unkempt and shabby, and brush clearing may be needed. Our brush clearing services will remove brush encroaching on your property line and we can easily restore your landscaping to its previous glory. We are:
Professional
Customer-oriented
Quick to respond to calls
If you need brush clearing services for an upcoming landscape renovation or to tidy up your Federal Way yard, feel free to call us.
Federal Way Land Clearing Services for Home & Business Property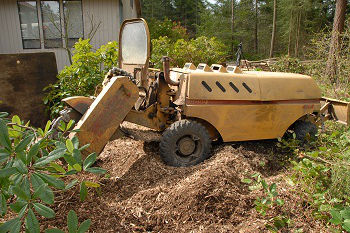 Whatever the job, and no matter the size of your property, we guarantee our land clearing services will exceed your expectations! If your home or business property is located in Federal Way and is in need of land clearing services, give us a call or visit our website to schedule an appointment.
We have been in this business since 1977 and can complete any project, regardless of the size. From tiny home lots to acres of a business complex, we offer professional land clearing services for them all. We have:
High-tech equipment
Large cranes that can handle any tree
Professional, seasoned contractors
We love what we do and, over the years, we have honed our expertise and have designed land clearing services that save you time and money.
Just call P'n'D Logging and Tree Service at (425) 569-0900 to get a free written estimate for brush clearing or land clearing in Federal Way.