Land Clearing for Duvall New Construction Projects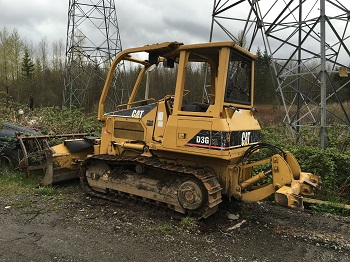 Do you want to bring in a reliable team of land clearing experts to work on your property? If yes, then search no further than P'n'D Logging and Tree Service. Our company employs only seasoned and proficient technicians to deliver land clearing services in Duvall, WA.
Place your trust in our seasoned professionals who have been catering to the lot clearing needs of local property owners since 1977. For more information on our land clearing services for Duvall residents, place a call to our friendly staff. We are always looking forward to learn about the exact needs and expectations of the clients so as to meet them to their utmost satisfaction.
Get in touch with the technicians at our company for services that combine the best of:
Customer-friendliness
Workmanship quality
Pricing
Professionalism
Brush Clearing for Duvall Landscape Renovations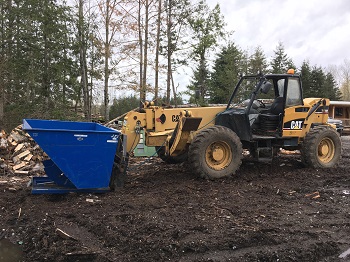 Is your yard looking like a mess due to unwanted foliage, and do you need brush clearing services for the same? Schedule a visit by our brush clearing experts to your property right away!
Remember that the beauty and appeal of your landscape depend upon the skillfulness of the technicians you choose for the brush clearing job on your Duvall property. Brush clearing work should always be carried out by diligent and well-trained experts. Do not invest your money in any random, cheap, undertrained technician to carry out brush clearing work on your property.
Come to only us to get the job done:
Using safe procedures
In a systematic manner
Using the most advanced technologies
Duvall Land Clearing Services for Home & Business Property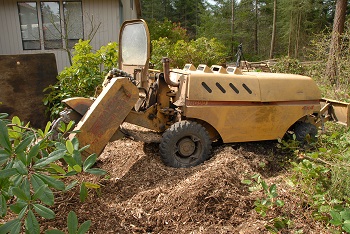 Land clearing services are a must before you even plan on building something on your property. Objects like tree stumps, bushes, trash, etc., can prove to be a hindrance while carrying out a construction activity. Once you have decided to go for land clearing services, hire none other than our technicians for the job.
With our land clearing services, we have helped numerous property owners get their lots ready for new construction. We are sure that even you will be proud of your decision to hire us for land clearing services on your Duvall property after seeing our work.
Contact us if you want a lot clearing contractor who:
Offers affordable services
Is licensed, bonded, and insured
Places a high premium on customer satisfaction
Think of P'n'D Logging and Tree Service when you find yourself in need of land clearing services or brush clearing services in Duvall! Call us at (425) 569-0900.