Land Clearing for Crown Hill New Construction Projects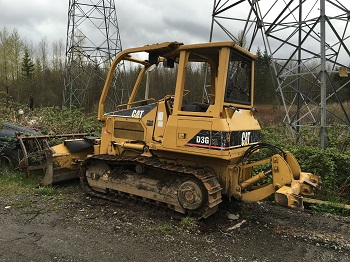 You can trust P'n'D Logging and Tree Service with all of your land clearing needs in Crown Hill, WA, or the surrounding communities. Our team has the skill, equipment, and experience needed to safely and efficiently clear land. Whether you need our land clearing services in Crown Hill for a residential or commercial property, we are ready for the job.
We will work closely with you throughout the process to ensure our land clearing services match your expectations. Our customized approach, along with our cutting-edge equipment and machinery, means we can complete any project:
Safely
Timely
Efficiently
Accurately
Within Budget
If you want to prepare your commercial or residential land for new construction, contact us to speak with one of our professionals and discuss your needs. You will be glad you did.
Brush Clearing for Crown Hill Landscape Renovations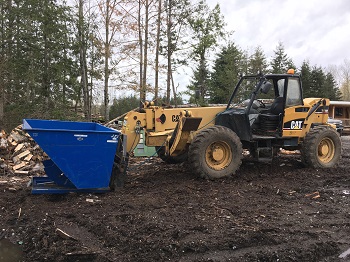 A beautiful, well-maintained landscape will improve the safety and aesthetics of your property and increase your property's value. If your landscaping has overgrown bushes, weeds, trees, shrubs, etc., a brush clearing service in Crown Hill can clear the yard. Brush clearing is necessary for:
New construction
Preventing for risks
Making property safer
Increasing curb appeal
Remove rodents and insects
Brush clearing in Crown Hill can be an uphill task. Hiring our professional brush clearing service will ensure the results are of the highest standard. We are proud to be one of the premier tree service companies that provides top-of-the-line brush clearing services. Get in touch with us to obtain a FREE, written estimate.
Crown Hill Land Clearing Services for Home & Business Property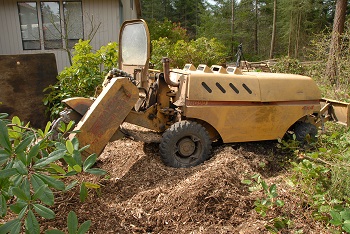 Our land clearing services will prepare your home, business, or municipal property for any projects you have. We will remove unwanted stumps, trees, stones, and other debris to plan your site for a new construction or renovation project.
If you are looking for a trustworthy tree service company to help you make your property valuable and accessible again, you are in the right place. Below are a few benefits of hiring our land clearing services:
We are a licensed, insured, and bonded company
Our team is friendly, courteous, and well-mannered
We do the job with minimal disruption to you
Our prices are fair and reasonable
Call P'n'D Logging and Tree Service for land clearing services in Crown Hill and the surrounding communities. (425) 569-0900