Land Clearing for Bothell New Construction Projects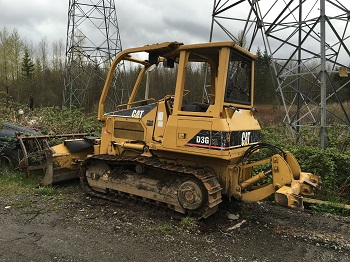 Do you need land clearing services in Bothell, WA to help prepare your property for a new construction project? Place a call to P'n'D Logging and Tree Service. The wide-ranging services provided by our tree company include helping people regain the use of land that has been left to overgrowth.
We have been handling land and brush clearing jobs in the region since 1977, notching up an impressive reputation for doing fast and seamless work. Hire us with full assurance of receiving the best possible land clearing services that Bothell has to offer.
Our technicians work diligently to ensure a thorough job that clears and prepares the site properly for the upcoming construction project. Our land clearing services include taking out of the lot all obstructions like:
Plants and bushes
Weeds
Trees
Stumps
Debris like stones and rubble
Brush Clearing for Bothell Landscape Renovations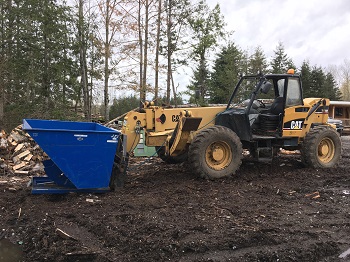 We are also the experts to contact for brush clearing work required on your yard to allow landscape renovations. Do not fret if you have an ill-kempt and wildly overgrown backyard that makes renovating the landscape seem a daunting task. Call us to schedule a brush clearing job on your Bothell property.
Our company has the experience, expertise, and resources for handling even the most challenging brush clearing job. No matter how overrun your yard is, trust our crew to work hard and get it cleared of all the unwanted foliage.
We take pride in delivering services that are second to none. The technicians that we dispatch to your property for brush clearing:
Are well-trained and experienced
Come with powerful, cutting-edge equipment
Work with diligent attention to detail
Take care to leave your property undamaged
Bothell Land Clearing Services for Home & Business Property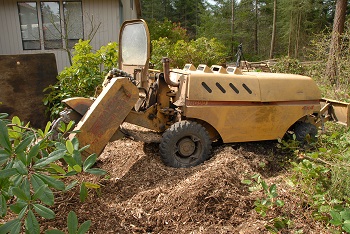 We offer land clearing services for both residential and commercial properties. No job is too big and challenging or too small and insignificant for us. We value the business we get. Our sincere handling of every job has made us the leading source of land clearing services in the Bothell area.
Hiring us brings home or business owners like you the satisfaction of working with a company that is:
Family-owned and operated
Licensed, bonded, and insured
Expertly staffed
Known for customer-friendliness
Call us for a free written estimate of the cost of land clearing services.
When you need land/lot clearing or brush clearing services in Bothell, think only of P'n'D Logging and Tree Service. Reach us at (425) 569-0900.