Land Clearing for Bellevue New Construction Projects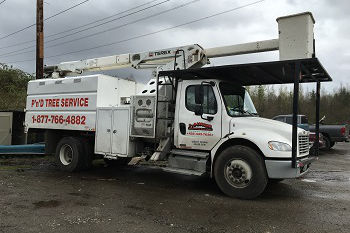 Whether you require residential, commercial or municipal land clearing for Bellevue new construction projects, we are fully-equipped to get the job done right at a competitive price.
Our team has extensive experience and expertise in working on all types of sites, and every type of environment and conditions.
As full-service contractors, we have all of the proper equipment, tools and a professional crew to get the job done no matter if the job is small or multi-acre:
Tree cutting and removal
Heavy-duty bush and vegetation undergrowth removal
Stump evacuation – cutting, removing and grinding
Removal of other obstacles such as old foundations and structural concrete
Proper site preparation for building
Complete haul-away provision
Call us today for a free written estimate.  We are fully licensed, bonded and insured for your protection.
Brush Clearing for Bellevue Landscape Renovations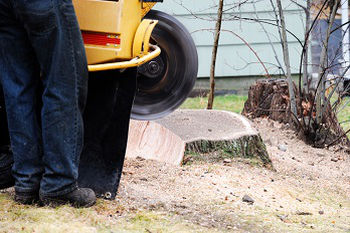 We provide brush clearing in Bellevue for a wide range of projects including landscape renovations.
Whether your project is large or small, our experienced crew will provide the highest-quality service, using state-of-the-art equipment and tools, leaving minimal disturbance to the environment.
While every property is different, and even with regularly-scheduled trimming and maintenance, plantings may become crowded and vegetative undergrowth can take over.
Our specialists can prepare your landscape for renovations much more efficiently for residential and commercial property owners than attempting hand or manual methods to:
Transform your landscape by removing dying trees, bushes and weeds
Increase the value of your property
Remove heavy undergrowth that provides breeding grounds for pests
Remove invasive plant species
Prepare your property for new landscape development
Help prevent fires by removing dead vegetation and tall dry grasses
We take a long manual process and make it look easy with our specialized equipment in the hands of an experienced team that specializes in these projects and knowledgeable in safe industry practices.  Call today for a free written estimate.
Bellevue Land Clearing Services for Homes & Business Property
We provide Bellevue land clearing for homes and business property by removing specified trees, bushes, shrubs, weeds and stumps requiring heavy equipment and a professional crew that is experienced and knowledgeable.
A well-executed professional project is essential for a variety of purposes:
New construction
Landscape renovation
New driveway or road installations
Functional purposes
Safety to buildings
Soil and water conservation
Add-on structures for residential and commercial properties
Swimming pool construction
Utility and power line maintenance
In preparing your property for any type of project, we are extremely conscientious in preserving tree roots and shrubs of adjoining properties.  We are also licensed, bonded and insured for your protection.
Call P and D Logging and Tree Service – the best in the Northwest!  425-569-0900