Land Clearing for Auburn New Construction Projects

If you have a property in Auburn, WA that needs a land clearing service you've come to the right place. We offer land clearing services for anyone in the Auburn area. Land clearing is essential for preparing land to be built on, it makes sure the the land is clear of obstacles.
If you're looking for land cleaning services give us a call! Land clearing can also reduce or even eliminate the possibility of wild fires. If you need a piece of land cleaned up consider going with a professional land clearing service.
We are the best for land clearing services because we offer:
Great customer service
Affordable prices
Quality and efficiency
Trained professionals
Latest and best equipment
Give us a call today at (425) 569-0900 for a free estimate. We look forward to hearing from you to answer any questions you might have.
Brush Clearing for Auburn Landscape Renovations
Brush clearing can be a very daunting and stressful task, but if you leave it to us it becomes a breeze. We offer brush clearing services for commercial and residential all over the Auburn area.
Brush clearing is a great way to clear a plot of land for development, or whatever you plan on doing with it. Brush clearing should be left to the professionals to ensure that it is done properly.
Some of the benefits of choosing us for brush clearing services includes:
We are licensed, bonded and insured
Our competitive Rates
We work in residential and commercial
Our free written estimates
We look forward to hearing from you soon. Reach us at (425) 569-0900 for brush clearing in Auburn.
Auburn Land Clearing Services for Home & Business Property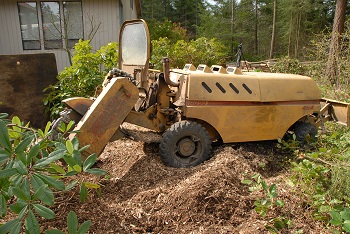 If you're in the Auburn area and you're looking for a land clearing service for home and business properties you're in luck. P'n'D Logging and Tree Service offers Land clearing services as well as many other services.
Land clearing services are great if you're planning on building on the land or even if you just want to get it ready to sell.
Whatever the case may be, we are here to offer land cleaning services at affordable prices. Our goal is to make sure that the job is done quickly, safely, and efficiently.
Some of the things land clearing takes care of includes:
Trees
Stumps
Brush
Stones
Bushes
Give us a call for land clearing in Auburn, at (425) 569-0900.