Fallen Tree Removal and Clean Up Services in Sammamish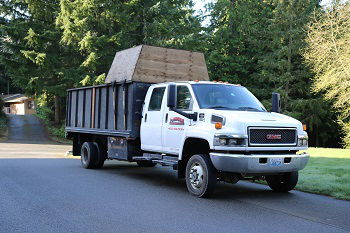 The fury of Nature and brute force of windstorms can leave you with uprooted trees on your property. That is when you should call P'n'D Logging and Tree Service for fallen tree removal services in Sammamish, WA.
We offer you the professional assistance you need in such conditions for getting the downed tree removal done and have the branch debris cleared off the yard.
Our company offers 24/7 emergency response to requests for storm damage tree removal and clean up services. We have our technicians dispatched to the job site:
As quickly as possible
Equipped with cutting-edge tools
With instructions to ensure seamless downed tree removal
After hiring our fallen tree removal crew in Sammamish, breathe easy that you and your property are in reliable hands.
Downed Tree Removal for Sammamish Home & Business Property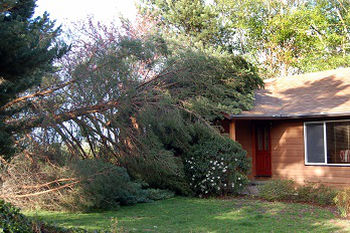 Downed trees can cause a lot of destruction, from snapping overhead power cables to destroying landscaping features to smashing vehicles, sheds or any other building nearby.
Attempting DIY storm damage tree removal or putting novices on the downed tree removal work in your Sammamish property can cause further damage to the place. Let us help.
Our trained technicians have vast experience in performing fallen tree removal from homes and commercial properties. You can count on them to remove your storm damaged trees:
Carefully
Systematically
Safely
Call us now to discuss how our fallen tree removal experts can help you. You can also ask us for a free estimate on downed tree removal cost per tree.
Why Choose Us for Storm Damage Tree Removal in Sammamish?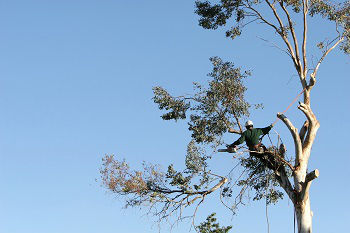 Landing in a situation that calls for storm damage tree removal from your Sammamish property is bad enough. The last thing you need on top of this is being hassled or ripped off by the fallen tree removal experts you hire.
Ensure your peace of mind by choosing us for removing storm damaged trees from your yard.    Our storm damage tree removal services come with the:
Unmatched skills expected from a firm running since 1977
Assurance of honest, cost-effective solutions
Friendly values unique to a family owned and operated business
Protection offered by a licensed, bonded and insured company
With us handling your downed tree removal job, you get all the satisfaction that comes from working with a competent, ethical and reliable company.
Get storm damage tree removal from your Sammamish home or commercial property done only by proven pros. Hire P'n'D Logging and Tree Service. We are available at (425) 569-0900.